Man Sentenced to 135 Months in Federal Prison for Being a Felon in Possession of a Weapon

June 22, 2012
The United States Attorney's Office for the Middle District of Pennsylvania, announced today that Thomas David Winebarger, age 57, of Troy, Pennsylvania, was sentenced Thursday by Senior United States District Judge Richard P. Conaboy to 135 months' imprisonment for possession of a firearm by a convicted felon.

According to United States Attorney Peter J. Smith, the defendant was charged by a federal grand jury in Scranton on September 15, 2009. Winebarger pleaded guilty on December 22, 2009, and was sentenced to a term of time served (one month and three days) on March 8, 2011. This sentence was appealed by the United States. The case was remanded for re-sentencing by the Third Circuit Court of Appeals. In reversing the sentence, the Third Circuit Court of Appeals mirrored decisions of other courts of appeals and outlined the limited factors a court could consider in departing from the advisory Sentencing Guidelines range.
On re-sentencing Judge Conaboy sentenced Winebarger to a term of incarceration of 135 months, a $100 special assessment, and to be placed on supervised release for a term of three years after serving his prison sentence. Additionally, the firearm that Winebarger possessed at the time of his arrest was also forfeited to the Government.
This case was investigated by the Pennsylvania State Police and the Bureau of Alcohol, Tobacco, Firearms and Explosives (ATF) and was prosecuted by Assistant United States Attorney Todd K. Hinkley.
****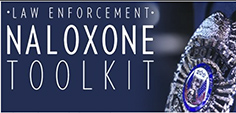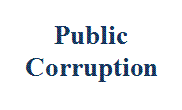 Our commitment to combating public corruption in the Middle District of Pennsylvania and to keeping the public informed about pending cases.