Jury Finds for Bureau of Prison Staff Members in Civil Rights Case
May 4, 2012
The United States Attorney's Office for the Middle District of Pennsylvania announced that late today a federal jury in Harrisburg returned a unanimous verdict in favor of D. Scott Dodrill, the former Regional Director of the Northeast Region of the Bureau of Prisons, and the three former officers of the United States Penitentiary in Lewisburg Pennsylvania, Joseph Smith, the former warden; John Oliver, the former captain, and Kenneth Gabrielson, the former segregation lieutenant.
The matter captioned at Womack v. Smith et al., was tried before the Honorable Christopher C. Conner. The jury deliberated for approximately 45 minutes.
According to United Stats Attorney Peter J. Smith, David L. Womack, an inmate currently serving a life sentence brought a civil rights law suit against these prison officials, claiming that they improperly maintained him in ambulatory restraints for a lengthy period of time while he was incarcerated at Lewisburg (December 9, 2004, to January 3, 2005).

Ambulatory restraints consist of hand cuffs, a martin chain that goes around the waist and attaches to the hand cuffs, and leg restrains. The prison officials maintained that they properly restrained the inmate, who assaulted and threatened staff, spread feces in his cell, and failed to comply with orders during this time period.
After a week long trial, the jury returned a verdict that the prison officials did not violate the inmate's civil rights.
The prison officials were represented by Assistant United States Attorney Michael J. Butler.
****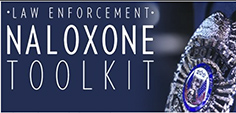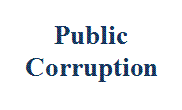 Our commitment to combating public corruption in the Middle District of Pennsylvania and to keeping the public informed about pending cases.