Certificate of Appreciation to be presented to Safer York Weed and Seed community participants
March 26, 2012
The United States Attorney's Office for the Middle District of Pennsylvania will present a Certificate of Appreciation to the Safer York Weed and Seed Community Participants in care of the City of York on March 27, 2012 at 5:30 p.m. to commemorate 11 years of state and federally Weed and Seed funded programs.

Weed & Seed was launched in York County in April 1999 with grant funding from the Pennsylvania Commission on Crime and Delinquency. The grant required communities to develop programs and a strategy to address law enforcement and community policing (weeding) and for neighborhood restoration and delinquency prevention (seeding).

In 2008, Safer York, a coalition of community stakeholders led by the City of York, received the first of three years of grant funding from the U.S. Department of Justice, Community Capacity Development Office(CCDO) to implement a Weed & Seed strategy. In 2010, the State funded and CCDO funded operations in York merged under the Safer York name.

From 1999 through 2011, the City, County and the South George Street Community Partnership received more than $3 million in Weed & Seed grant funds. Federal Weed & Seed funding nationwide was terminated in 2010, bringing an end to the program from which the City and County have benefitted.

The March 27, 2012 event to be held at 5:30 p.m. in the Community Progress Council Building, 226 East College Avenue, York, is to celebrate the activities and programs that have touched the lives of hundreds of residents over the years and improved the quality of life in the York community. A summary of the Weed and Seed funded activities and an outcome report will be presented. The public is invited to attend.
****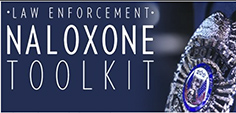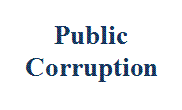 Our commitment to combating public corruption in the Middle District of Pennsylvania and to keeping the public informed about pending cases.