Harrisburg Couple and Their DaughterCharged with Harboring Illegal Aliens
February 23, 2012
The United States Attorney's Office for the Middle District of Pennsylvania announced that a Grand Jury in Harrisburg returned an indictment Wednesday charging Nura Ziadeh, Rashid Ziadeh and Mannatullah Ziadeh with Harboring Illegal Aliens and Aiding and Abetting.
According to U.S. Attorney Peter J. Smith, during 2007 and 2010, Nura Ziadeh was assisting in importing foreign national women to serve as domestic employees and harboring them for commercial advantage and personal gain.
"Our close working relationship with the Department of Justice and our federal and local law enforcement partners allow each of us to be more successful in accomplishing our varied missions, said Scott Bultrowicz, Director of the Diplomatic Security Service. "This case demonstrates our commitment to protect the proper use and integrity of the U.S. visa."
This case was investigated by the United States Department of State's Diplomatic Security Service and Office of Inspector General; U.S. Department of Homeland Security Investigations and Lower Paxton Police Department. The case is being prosecuted by Assistant United States Attorney Daryl F. Bloom.

****
An Indictment or Information is not evidence of guilt but simply a description of the charge made by the Grand Jury and/or United States Attorney against a defendant. A charged Defendant is presumed innocent until a jury returns a unanimous finding that the United States has proven the defendant's guilt beyond a reasonable doubt or until the defendant has pled guilty to the charges.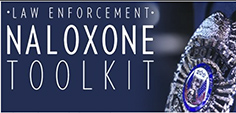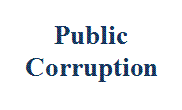 Our commitment to combating public corruption in the Middle District of Pennsylvania and to keeping the public informed about pending cases.