Dupont man indicted on federal counterfeiting charges
January 10, 2012
The United States Attorney's Office for the Middle District of Pennsylvania announced today that a two-count indictment has been filed today by a grand jury in Scranton against Louis Micklasavage, age 40, Dupont, Pennsylvania, charging him with the production and passing of counterfeit United States Federal Reserve Notes. The indictment charges that Micklasavage produced counterfeit notes with a stated face value of over $7,000.
If convicted, Micklasavage could be imprisoned for a total statutory maximum term of 40 years and fines in the amount of $500,000.
According to United States Attorney Peter J. Smith, the investigation began in June 2011 when Dupont Police responded to a complaint that alleged counterfeit bills were used at a local restaurant. A search warrant was executed at Micklasavage's residence and he was arrested in July 2011. The case was jointly investigated by the United States Secret Service and the Dupont Police Department.
Prosecution is assigned to Assistant United States Attorney Michelle Olshefski.
****
An Indictment or Information is not evidence of guilt but simply a description of the charge made by the Grand Jury and/or United States Attorney against a defendant. A charged Defendant is presumed innocent until a jury returns a unanimous finding that the United States has proven the defendant's guilt beyond a reasonable doubt or until the defendant has pleaded guilty to the charges.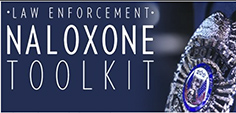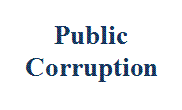 Our commitment to combating public corruption in the Middle District of Pennsylvania and to keeping the public informed about pending cases.