Two Luzerne County Men Charged With Sex Trafficking Of Children And Producing And Transporting Child Pornography
December 3, 2013
The United States Attorney's Office for the Middle District of Pennsylvania announced that two Pittston residents were indicted by a federal grand jury in Scranton today for sex trafficking of children and producing and distributing child pornography.
     According to United States Attorney Peter J. Smith, the indictment alleges that Gregory Boone, age 29, and Randy Coleman, Jr., age 33, conspired to use minor females to engage in prostitution during August and September 2013 and used cell phones to produce and transmit images of child pornography which were used in "escort services" advertisements on a website.
The indictment alleges that Boone, Coleman, and others whose identities are known to the grand jury, recruited at least three minor females–and attempted to recruit a fourth–to engage in prostitution in Luzerne, Lackawanna, and Dauphin Counties, took photographs of the minors and posted them on the website, rented motel rooms for customers to meet with minors for sex, and shared in the profits of the prostitution activities.
Both defendants are charged with conspiracy to commit sex trafficking of children; sex trafficking of children as aiders and abettors; conspiracy to produce child pornography; three counts of producing child pornography as aiders and abettors; conspiracy to transport and ship child pornography; and three counts of transporting and shipping child pornography as aiders and abettors.
     The charges stem from an investigation by the U. S. Department of Homeland Security(HSI) Immigration and Customs Enforcement(ICE), the Pennsylvania State Police, the Pittston Police, and the Luzerne County District Attorney's Office. The case is being prosecuted by Assistant U.S. Attorney Francis P. Sempa.
Indictments and Criminal Informations are only allegations. All persons charged are presumed to be innocent unless and until found guilty in court.
     A sentence following a finding of guilty is imposed by the Judge after consideration of the applicable federal sentencing statutes and the Federal Sentencing Guidelines.
     In this case, each defendant faces a mandatory minimum sentence of 15 years' imprisonment and a possible maximum sentence of 30 years' imprisonment on the child pornography production charges; a mandatory minimum sentence of 10 years' imprisonment and a possible life imprisonment sentence on the sex trafficking of children offenses; and a mandatory minimum sentence of five years' imprisonment and a possible maximum sentence of 20 years' imprisonment on the transporting child pornography charges.
In addition to a prison sentence, both defendants also face a term of supervised release following imprisonment, and a fine. Under the Federal Sentencing Guidelines, the Judge is also required to consider and weigh a number of factors, including the nature, circumstances and seriousness of the offense; the history and characteristics of the defendant; and the need to punish the defendant, protect the public and provide for the defendant's educational, vocational and medical needs. For these reasons, the statutory maximum penalty for the offense is not an accurate indicator of the potential sentence for a specific defendant.
     This case was brought as part of Project Safe Childhood, a nationwide initiative launched in May 2006 by the Department of Justice to combat child sexual exploitation and abuse. Led by the United States Attorneys' Offices and the Criminal Division's Child Exploitation and Obscenity Section, Project Safe Childhood marshals federal, state, and local resources to locate, apprehend, and prosecute individuals who sexually exploit children, and to identify and rescue victims. For more information about Project Safe Childhood, please visit www.usdoj.gov/psc and click on the tab "resources."
****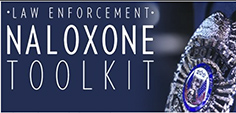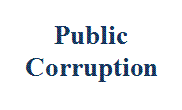 Our commitment to combating public corruption in the Middle District of Pennsylvania and to keeping the public informed about pending cases.