United States Attorney's Office Announces Support For Attorney General's Mobile Street Crime Unit
June 17, 2013
Peter Smith, United States Attorney for the Middle District of Pennsylvania, announced today that his office enthusiastically supports Attorney General Kathleen Kane's proposal to establish a mobile street crime unit targeting gangs in specific areas of Pennsylvania, beginning with Hazelton. 
     Smith stated that the Attorney General's plan is a timely act of bold leadership on behalf of often overwhelmed and underfunded local law enforcement agencies in Hazelton and the surrounding area.  "It is especially appropriate that the Attorney General wants to focus on a community in Luzerne County where the combination of gangs, drugs, adverse economic conditions, and political corruption has undermined public confidence in government and faith in the future."
     Smith noted that the Attorney General's announcement mentioned that the mobile unit would partner with agents of the Drug Enforcement Administration and Federal Bureau of Investigation. He added that, in addition, the United States Marshals Service; the Bureau of Alcohol, Tobacco, Firearms and Explosives; Internal Revenue Service-Criminal Investigation; and United States Department of Homeland Security are also extremely active in northeastern Pennsylvania, in coordination with his office and local and state task forces, police departments, the Pennsylvania State Police, and district attorney's offices.
     "Federal law enforcement will continue to work closely and creatively with the Attorney General and her staff on this initiative and others to fight gangs and drugs in northeastern Pennsylvania with all of the tools and resources at our disposal."
****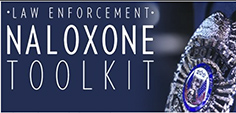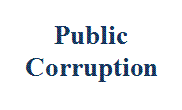 Our commitment to combating public corruption in the Middle District of Pennsylvania and to keeping the public informed about pending cases.