Firearms Dealer Sentenced To 26 Months In Prison For Conspiracy And Tax Evasion
April 25, 2014
On April 21, 2014, in federal court in Williamsport, Chief U.S. District Judge Christopher C. Conner sentenced Frank C. Lowe, age 57, a Williamsport resident, to 26 months in prison.  Lowe pled guilty in April 2013 to conspiracy and tax evasion.  Lowe's co-conspirator, Christopher Haupt, pled guilty last week to a conspiracy charge.
Lowe was ordered to report to prison on May 28.  The case was prosecuted by Assistant U.S. Attorney Wayne P. Samuelson.  The investigation was conducted by agents of the Bureau of Alcohol, Tobacco, Firearms and Explosives and IRS-Criminal Investigations.
****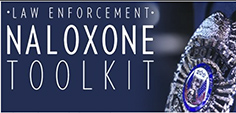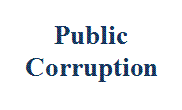 Our commitment to combating public corruption in the Middle District of Pennsylvania and to keeping the public informed about pending cases.