Welcome
Welcome to the website for the United States Attorney's Office for the Western District of Pennsylvania. This site offers information about who we are and how we work to ensure the safety of the citizens of our District.
The U.S. Attorney's Office is responsible for prosecuting federal crimes in the District, including crimes related to national security, civil rights, public corruption, fraud, child exploitation, firearms and narcotics. The office also defends the United States in civil cases and collects debts owed to the United States.
As the lead federal law enforcement agency in Western Pennsylvania, we work cooperatively with law enforcement agencies at all levels: city police departments, county sheriffs' departments, county prosecutors, state offices, federal law enforcement agencies and, on occasion, foreign law enforcement agencies and international police. Some of our common partners in criminal prosecutions are the Federal Bureau of Investigation, the Bureau of Alcohol, Tobacco, Firearms and Explosives; the Drug Enforcement Administration; the U.S. Immigration and Customs Enforcement (ICE) Office of Homeland Security Investigations (HSI); U.S. Secret Service; IRS-Criminal Investigation; the U.S. Postal Inspection Service; and the U.S. Marshals Service.
Thank you for visiting.
News
May 28, 2015
15 Chinese Nationals Charged in Fraud Scheme
May 21, 2015
Shuman Center Youth Care Worker Sentenced to Probation for Federal Misdemeanor
May 19, 2015
Pittsburgh Man Sentenced to 10 Years in Federal Prison for Possessing Child Pornography
Gates, N.Y., Man Sentenced to 69 Months in Prison for Four Bank Robberies
May 18, 2015
Judge Sentences Felon to 7+ Years in Prison for Illegally Possessing Weapon
Erie Man Sentenced for Violating Federal Gun Laws
Brothers Plead Guilty in Cocaine Distribution Scheme
May 15, 2015
14 Charged with Violating Federal Drug and Gun Laws
May 14, 2015
Federal Jury Finds New Jersey Man Guilty of Supplying Heroin to Pittsburgh-based Drug Ring
Pennsylvania Physician Sentenced to Prison for False Tax Returns, Healthcare Fraud
May 13, 2015
Judge Sentences Pittsburgh Felon to 8 Years in Prison for Illegally Possessing Pistol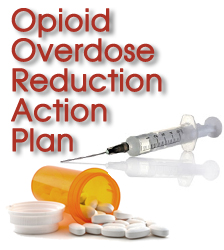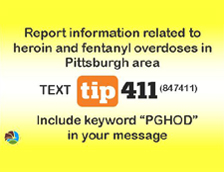 Protect yourself from fraud, and report suspected cases of financial fraud to local law enforcement.