U.S. Attorney's Office And IRS Criminal Investigation Reveal 2010 Tax Season Enforcement Initiative
FOR IMMEDIATE RELEASE
April 6, 2010
Agencies also caution taxpayers to be careful of return preparer fraud and other scams and schemes
PITTSBURGH, Pa. - As the tax filing due date draws near, Acting United States Attorney Robert S. Cessar, together with IRS‑Criminal Investigation Special Agent in Charge Timothy Marsh, announced today, April 6, 2010, legal actions involving return preparer fraud and related tax crimes during the 2010 tax filing season.
On March 24, 2010, Jamel R. Williams of Pittsburgh, was indicted by a federal grand jury in Pittsburgh on charges of aiding and assisting in the filing of false tax returns and filing false individual income tax returns for herself. According to the indictment, Williams willfully aided and assisted in, and advised the preparation and presentation to the Internal Revenue Service of U.S. Individual Income Tax Returns of others, which bore false Schedule A itemized deductions, Schedule C business expenses, child and dependant care expenses, and un‑reimbursed employee business expenses. She is also charged with filing false income tax returns related to her own income and expenses.
Samuel J. Grasso of Cambria County, Pennsylvania, pleaded guilty today in Johnstown to willfully aiding and assisting in, and advising the preparation and presentation to the Internal Revenue Service of 82 U.S. Individual Income Tax Returns. According to the Information filed with the court, the returns were filed with inflated and/or false medical expenses, charitable contributions, employee business expenses, etc.
In yet another tax related matter, Eric Sinyangwe of West Mifflin, Pennsylvania, was indicted on March 25, 2010, by a federal grand jury in Pittsburgh on charges of False Claims Against the United States, Wire Fraud, and Aggravated Identity Theft. According to the 28‑count indictment, in 2008, Sinyangwe, using the business name of "Oubani Taxes," unlawfully obtained names and Social Security numbers of real persons, and then filed electronic 1040 tax returns for those persons in which he sought tax refunds, as well as refund anticipation loans, without the taxpayers' knowledge. The indictment alleges that Sinyangwe then deposited the refund anticipation loan checks into his own bank account.
Mr. Cessar and Agent Marsh caution taxpayers to be careful of various tax schemes and scams. The IRS released the 2010 Dirty Dozen detailing some of these schemes with return preparer fraud being number one on the list.
"Return preparer fraud is a priority for IRS Criminal Investigation and we have committed many resources to investigating and prosecuting these types of cases," said Timothy Marsh, Special Agent in Charge, IRS‑Criminal Investigation‑Pittsburgh Field Office. "Taxpayers should be very selective in choosing a return preparer, and have confidence knowing that person will prepare accurate tax returns and safeguard their financial information."
"As the tax filing due date draws near, those who might consider committing tax fraud should be aware of the extremely negative consequences of their actions," added Mr. Cessar. "Criminal violations of the Internal Revenue Laws will ultimately lead to more than just paying the tax, but the strong possibility of paying a higher price by going to prison."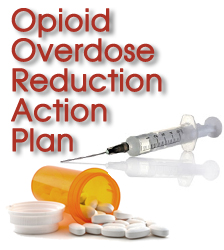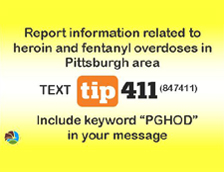 Protect yourself from fraud, and report suspected cases of financial fraud to local law enforcement.