Couple Sentenced To Probation, Community Service For Tax Evasion
FOR IMMEDIATE RELEASE
April 16, 2010
PITTSBURGH, Pa. - Acting United States Attorney Robert S. Cessar announced today, April 16, 2010, that Samuel J. Manfredi and Marilyn T. Manfredi, of Fox Chapel, Allegheny County, Pennsylvania, were sentenced in federal court on their convictions for income tax evasion and structuring currency transactions.
Samuel J. Manfredi, age 63, and his wife, Marilyn T. Manfredi, 57, pleaded guilty in November of 2009 to the charges before United States District Judge Nora Barry Fischer. Judge Fischer sentenced Samuel Manfredi to two years of probation plus 250 hours of community service. Marilyn Manfredi was sentenced to one year of probation and 100 hours of community service. Prior to being sentenced, the Manfredis paid the IRS $852,925.99, which represented the $315,000 in taxes evaded by the Manfredis, plus interest and penalties.
According to information presented to the Court, between 1999 and 2003, the Manfredis failed to report approximately $1 million in cash income of their business, Aquarian Associates, Inc.
Aquarian engaged in the business of conducting auditions and shows for children in various cities throughout the United States. The participants paid registration fees and other fees by cash, checks, credit cards and money orders. The purpose of the shows was to give the participants opportunities to present themselves to child talent scouts who might select or recommend the children for parts in movies, television shows or commercials.
Instead of depositing business cash income into Aquarian's business accounts, the Manfredis either deposited the cash directly into personal bank accounts or used the cash to buy postal money orders, certificates of deposit, annuities, and other personal property. The Manfredis failed to report the cash income on their individual income tax returns, or on the Aquarian corporate returns, for the years 1999 through 2003.
Judge Fischer explained that the reason that sentences of probation, rather than incarceration, were imposed on the Manfredis was because of the Manfredis' extraordinary contributions of money and time to the Catholic Church and to several other charitable organizations, including the Auberle Home, over the past 20 years. Prior to imposing sentence, Judge Fischer received numerous letters from charity organizations, testimony from five Catholic priests, and a videotaped statement from the late Bishop John McDowell, regarding charitable works and monetary contributions by the Manfredis.
The Internal Revenue Service, Criminal Investigation Division, and the United States Postal Inspection Service conducted the investigation that led to the prosecution of the Manfredis.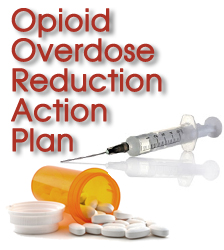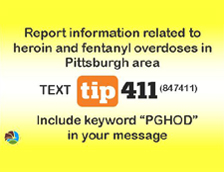 Protect yourself from fraud, and report suspected cases of financial fraud to local law enforcement.