Three Charged In Large­Scale Heroin Trafficking Operation
FOR IMMEDIATE RELEASE
April 28, 2010
PITTSBURGH, Pa. - Acting United States Attorney Robert S. Cessar announced today, April 28, 2010, that on April 27, 2010, three Pittsburgh-area men were indicted by a federal grand jury in Pittsburgh on charges of violating federal narcotics and firearms laws. The indictment also contains forfeiture allegations.
The two‑count indictment named Anthony Hester, Sr., age 44; Jaron McKinney, age 22; and Aaron Johnson, age 21, as defendants.
According to the indictment, Hester, McKinney and Johnson conspired with others known and unknown to distribute and possess with intent to distribute one (1) kilogram or more of heroin between June 2009 and March 28, 2010. McKinney is also charged with possessing firearms in furtherance of the drug trafficking crime.
According to Mr. Cessar, at a previous hearing in this case, an agent of the Drug Enforcement Administration testified that the arrests of the defendants occurred following the seizure of two kilograms of heroin worth $500,000 from a rental car in Monroeville. The heroin had been transported to Monroeville from Newark, New Jersey. The heroin couriers were also arrested and returned to New Jersey for prosecution.
Assistant United States Attorney Margaret E. Picking, who presented the case to the grand jury, indicated that the law provides for a maximum total sentence of life imprisonment, including a mandatory minimum of 20 years in prison for Hester, 10 years for Johnson and 15 years for McKinney, a fine of $4,250,000, or both. Under the Federal Sentencing Guidelines, the actual sentence imposed would be based upon the seriousness of the offense(s) and the prior criminal history, if any, of the defendants.
The Drug Enforcement Administration conducted the investigation leading to the indictment in this case.
An indictment is only a charge and is not evidence of guilt. A defendant is presumed innocent and is entitled to a fair trial at which the government must prove guilt beyond a reasonable doubt.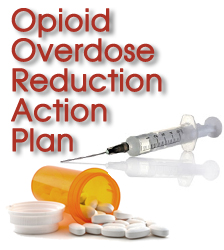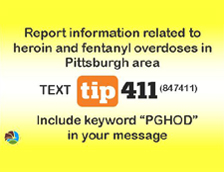 Protect yourself from fraud, and report suspected cases of financial fraud to local law enforcement.