Sewickley Man Pleads Guilty In Mortgage Fraud Scheme
FOR IMMEDIATE RELEASE
August 2, 2010
PITTSBURGH, Pa. ‑ Acting United States Attorney Robert S. Cessar announced today, August 2, 2010, that Daniel Hoey, a resident of Sewickley, Allegheny County, Pennsylvania, pleaded guilty in federal court to of wire fraud conspiracy in connection with a mortgage fraud scheme.
Hoey, age 44, pleaded guilty to one‑count before United States District Judge Nora Barry Fischer.
In connection with the guilty plea, Assistant United States Attorney Gregory C. Melucci advised the court that Hoey was involved in a mortgage fraud scheme designed to finance the purchase and renovation of the residence located at 357 Chestnut Street, Sewickley, Pennsylvania. The scheme involved the submission of fraudulent loan applications that overstated the borrower's income and assets, a fraudulent appraisal that overstated the value of the residence, documents that overstated the true sales price of the residence, and a fraudulent settlement statement that contained false representations related to the down payment and the distribution of the money at the closing.
Judge Fischer scheduled sentencing for November 23, 2010, at 9:00 a.m. The law provides for a total sentence of 20 years in prison, a fine of $250,000, or both. Under the Federal Sentencing Guidelines, the actual sentence imposed is based upon the seriousness of the offense and the criminal history, if any, of the defendant.
The Mortgage Fraud Task Force conducted the investigation leading to the indictment in this case. The Mortgage Fraud Task Force is comprised of investigators from federal, state and local law enforcement agencies and others involved in the mortgage industry. Federal law enforcement agencies participating in the Mortgage Task Force include the Federal Bureau of Investigation; the Internal Revenue Service, Criminal Investigation; the United States Department of Housing and Urban Development, Office of Inspector General; the United States Postal Inspection Service; and the United States Secret Service. Other Mortgage Fraud Task Force members include the Allegheny County Sheriff's Office; the Pennsylvania Attorney General's Office, Bureau of Consumer Protection; the Pennsylvania Department of Banking; the Pennsylvania Department of State, Bureau of Enforcement and Investigation; and the United States Trustee's Office.
Mortgage industry members with knowledge of fraudulent activity are encouraged to call the Mortgage Fraud Task Force at (412) 894‑7550. Consumers are encouraged to report suspected mortgage fraud by calling the Pennsylvania Attorney General's Consumer Protection Hotline at (800) 441‑2555.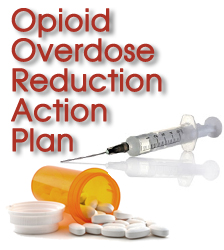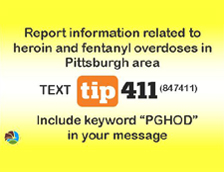 Protect yourself from fraud, and report suspected cases of financial fraud to local law enforcement.