Phoenix Man Sentenced For Bogus Investment Schemes
FOR IMMEDIATE RELEASE
August 4, 2010
ERIE, Pa. ‑ Acting United States Attorney Robert S. Cessar announced today, August 4, 2010, that Joseph Michael Guess, a resident of Phoenix, Arizona, has been sentenced in federal court in Erie to two months in prison and ordered to pay restitution in the amount of $599,985.00 on his conviction of conspiracy to commit wire fraud.
United States District Judge Sean J. McLaughlin imposed the sentence on Guess, age 54, of Phoenix, Arizona.
According to information presented to the court by Assistant United States Attorney Marshall J. Piccinini, from 2003 through March 2007, Guess and co‑defendant Robert Cheney devised a scheme to defraud others and to obtain money by means of false and fraudulent pretenses, representations and promises. The scheme to defraud was based upon false claims that the defendants were affiliated with HARP, Inc. (a supposed charitable humanitarian organization), Eagle Eight Trust (a supposed entity involved in oil production operations in Pennsylvania) and other fraudulent investment opportunities, each offering a quick, high‑dollar return on any money that was invested. Further, it was claimed to certain victims that Robert Eugene Cheney was the chairman of HARP, Inc. and was known as Chief Soaring Eagle, a supposed "high‑ranking official" of the "Sovereign Cherokee Nation" who was married to the sister of a government official in Mexico, and whose connections in Central and South America allowed HARP, Inc. to "joint venture" with oil companies and trade in billions of dollars of oil reserves. It was claimed to other victims that Robert Eugene Cheney was a billionaire oil tycoon in Pennsylvania with investment opportunities in Eagle Eight Trust and oil production operations in Pennsylvania. The defendants promised those individuals paying money into the scheme that they would be paid as much as a 100% return in a short period, that the payment of funds by the victims was risk free and was secured by supposedly legitimate written assurances and guarantees. Further, the defendants created fictitious banking and business documents and used those documents to persuade individual victims that the scheme was legitimate and that their money was coming. More than $2,000,000.00 was invested as a result of the scheme, and that the majority of the money was converted to the personal use and benefit of the defendants and their associates.
Mr. Cessar commended the Internal Revenue Service, Criminal Investigation for the investigation leading to the successful prosecution of Guess.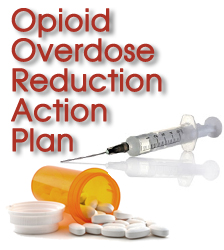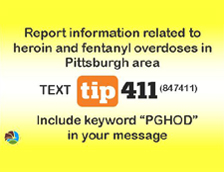 Protect yourself from fraud, and report suspected cases of financial fraud to local law enforcement.