David J. Hickton Sworn In As U.S. Attorney For The Western District Of Pennsylvania
FOR IMMEDIATE RELEASE
August 12, 2010
PITTSBURGH, Pa. ‑ David J. Hickton was sworn in today as the as the 57th United States Attorney for the Western District of Pennsylvania and began his duties immediately.
"I am grateful for the confirmation by the United States Senate," said U.S. Attorney Hickton. "I look forward to assuming office and the opportunity to work with the excellent professionals in the United States Department of Justice and the United States Attorney's Office for the Western District of Pennsylvania, and, indeed, all of the dedicated law enforcement personnel who are diligently serving to protect and maintain our safety and well-being."
The Honorable Senior U.S. District Judge Gustave Diamond administered the oath to Mr. Hickton, 54, of Thornburg, in a private ceremony this morning.
Prior to becoming U.S. Attorney, Mr. Hickton co-founded Burns, White & Hickton LLC in 1987. From 1983 to 1987 he was an Associate Attorney at Dickie, McCamey & Chilcote. He practiced in the areas of transportation, litigation, commercial and white collar crime. Mr. Hickton began his legal career serving as a Law Clerk for the Honorable United States District Judge Gustave Diamond from 1981 to 1983. For more than a decade, Mr. Hickton was an Adjunct Professor of Law at Duquesne University School of Law where he taught antitrust.
Mr. Hickton is a Fellow in the American College of Trial Lawyers, and a Fellow of the Academy of Trial Lawyers of Allegheny County. He has been selected as one of the Best Lawyers in America and also as a Pennsylvania Super Lawyer.
Since 2004, Mr. Hickton has been an Executive Board Member of the Pittsburgh Public Theater, and has served as its President. Mr. Hickton also has been a member of the Pittsburgh Cultural Trust, a non-profit organization that uses arts and culture to reinvigorate the Downtown, since 2001.
His nomination as United States Attorney marks Mr. Hickton's second Presidential appointment. From 1999 to 2001, Mr. Hickton served on the President=s Advisory Committee on the Arts for the John F. Kennedy Center for the Performing Arts at the request of then-President Bill Clinton.
Mr. Hickton is a 1978 graduate of the Pennsylvania State University and a 1981 graduate of the University of Pittsburgh School of Law.
Mr. Hickton, who was nominated for U.S. Attorney by President Obama on May 20 and confirmed by the U.S. Senate on Aug. 5, takes over the office from Acting U.S. Attorney Robert S. Cessar. He will lead an office currently staffed with 51 Assistant U.S. Attorney across the criminal, civil and appeals divisions, and 60 support staff in offices in Pittsburgh, Erie and Johnstown.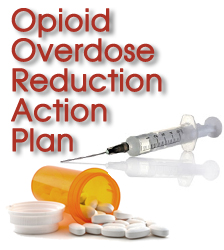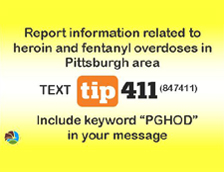 Protect yourself from fraud, and report suspected cases of financial fraud to local law enforcement.