Six Facing Additional Charges In Swap Meet Robbery
FOR IMMEDIATE RELEASE
December 14, 2010
PITTSBURGH, Pa. ‑ Six residents of Pittsburgh, Pa., have been indicted by a federal grand jury in Pittsburgh on charges of violating federal firearms, narcotics and robbery laws, United States Attorney David J. Hickton announced today.
The five‑count superseding indictment named Rayshaun Jones, 24, Aaron Farrow, 24, Kevin Allison, 20, Derrick Holliday, 25, Troy Hexstall, 25, and Dejarnette Blanchard, 19, all of whom are incarcerated.
According to the superseding indictment presented to the court, between Sept. 14, 2010, and Sept. 15, 2010, Jones, Farrow, Allison, Holliday, Hexstall and Blanchard conspired to distribute and possess with intent to distribute less than 50 kilograms of marijuana and to rob the Swap Meet, a business engaged in interstate commerce, as well as its owner, vendors, employees and customers of money, merchandise and marijuana. On Sept. 15, 2010, Jones, Farrow, Allison, Holliday, Hexstall and Blanchard robbed the Swap Meet, as well as its owner, vendors, employees and customers and as a result thereof obtained among other things, $300‑400 and one kilogram of marijuana. During the robbery, Jones, Farrow, Allison, Holliday and Hexstall carried, used and possessed firearms, including: a 5.7 x 28 caliber Fabrique Nationale Herstal Belgium rifle, model PS 90, a .223 caliber Sturm and Ruger Rifle, model Mini‑14, a .40 caliber Beretta handgun, a .357 Glock handgun, and a handgun of unknown make and model.
The law provides with respect to Jones, Farrow, Allison, Holliday, and Hexstall, for a mandatory minimum sentence of five years to a maximum of life imprisonment, a fine of $1,250,000, or both, and with respect to Blanchard for a maximum of fifty years in prison, and a fine of $1,000,000. Under the Federal Sentencing Guidelines, the actual sentence imposed would be based upon the seriousness of the offenses and the prior criminal history, if any, of the defendants.
Assistant United States Attorney Constance M. Bowden is prosecuting this case on behalf of the government.
The Federal Bureau of Investigation and the Pittsburgh Police Department conducted the investigation leading to the indictment in this case.
This case is being prosecuted under Project Safe Neighborhoods, a collaborative effort by federal, state and local law enforcement agencies, prosecutors and communities to prevent, deter, and prosecute gun crime.
An indictment is an accusation. A defendant is presumed innocent unless and until proven guilty.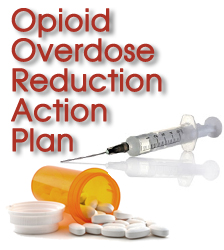 Western District of Pennsylvania
honors October 2014 as
National Domestic Violence
Awareness Month

If you or someone you know
has been a victim of domestic violence please contact the
National Domestic Violence
Hotline at:

1.800.799.SAFE(7233)
1.800.787.3224(TTY)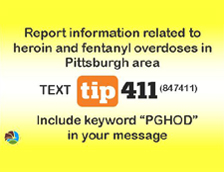 Protect yourself from fraud, and report suspected cases of financial fraud to local law enforcement.