Las Vegas Man Sentenced To 15+ Years In Prison For Cocaine Deal
FOR IMMEDIATE RELEASE
December 16, 2010
PITTSBURGH, Pa. ‑ A resident of Las Vegas, Nev., has been sentenced in federal court to 188 months in prison on his conviction of violating federal drug laws, United States Attorney David J. Hickton announced today.
United States District Judge Donetta W. Ambrose imposed the sentence on Robert Allen Smith, 34, of Las Vegas, Nev.
According to information presented to the court, on April 29, 2009, Smith, Roland Thibodeaux, and a DEA informant participated in a phone conversation concerning a proposed multi‑kilogram cocaine deal. A deal was subsequently arranged for 20‑25 kilograms.
On May7, 2009, Smith and Thibodeaux flew into Pittsburgh and checked into a hotel room in Harmarville, Allegheny County, as they awaited the arrival of the cocaine shipment, concealed in a tractor‑trailer. Thibodeaux told the informant that he could take the cocaine "on a front" -without paying any cash down - and that the informant could pay after selling the cocaine in the Western District of Pennsylvania. Thibodeaux added that if the first deal went well, similar cocaine deliveries could then occur every week or two.
Shortly before 3:00 a.m. on May8, 2009, a tractor‑trailer loaded with produce arrived at the Harmarville hotel. As Smith and Thibodeaux approached the truck, they were arrested, as was George Myers, the truck driver. A search of the truck revealed 20 kilograms (44 pounds) of cocaine secreted in the ceiling of the truck cab.
The cocaine was to be sold at $33,000 per kilo by Thibodeaux and Smith, making the value of the shipment $660,000. The retail value of this shipment is conservatively estimated at between $2,000,000 and $4,000,000.
Thibodeaux and Myers were sentenced by Judge Ambrose to 10 years in prison earlier this year.
Assistant United States Attorney Gregory J. Nescott prosecuted this case on behalf of the government.
U.S. Attorney Hickton commended the Drug Enforcement Administration for the investigation leading to the successful prosecution of Robert Allen Smith.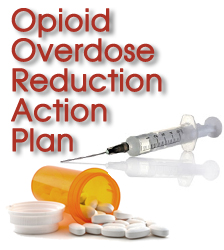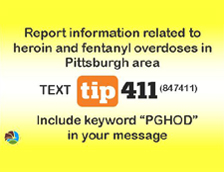 Protect yourself from fraud, and report suspected cases of financial fraud to local law enforcement.