Jury Convicts Real Estate Closing Attorney On Fraud Charges
FOR IMMEDIATE RELEASE
July 7, 2010
PITTSBURGH, Pa. ‑ Acting United States Attorney Robert S. Cessar announced today, July 7, 2010, that after deliberating for four hours on July 6, a jury of six men and six women found John L. Chaffo, Jr. guilty of two counts of Wire Fraud Conspiracy and nine counts of Wire Fraud in connection with a mortgage fraud scheme.
Chaffo, age 50, of Murrysville, Pennsylvania, was tried before United States District Judge Donetta Ambrose in Pittsburgh, Pennsylvania.
According to Assistant United States Attorneys Brendan T. Conway and Gregory C. Melucci, who prosecuted the case, the evidence presented at trial established that Chaffo was an attorney who specialized in closing real estate transactions. The evidence showed that over a six‑year period Chaffo closed at least 60 fraudulent loan transactions totaling more than $9 million in loan proceeds. The documents related to the closing that were fraudulent included settlement statements that falsely reported that the purchasers of the real estate had made significant down payments associated with the purchases, when, in fact, they had not. The settlement statements were also fraudulent because they included elevated sales prices and purported seller‑held second mortgages that did not exist.
In connection with the first conspiracy charged, Chaffo closed fraudulent loans that had been brokered by Michael Dokmanovich. The primary seller was John Orth and the primary buyer was Daniel Smithbower. Dokanovich, Orth and Smithbower have all pleaded guilty to their roles in the conspiracy and are awaiting sentencing.
In connection with the second conspiracy charged, the primary broker was also Dokmanovich, but the primary seller was Bernardo Katz. Katz has been charged in connection with his role, but he is currently a fugitive believed to be in Brazil.
"The conviction of John Chaffo, an attorney, should serve as a message to other professionals engaged in the mortgage industry that suspected fraud will be thoroughly investigated and vigorously prosecuted," said Mr. Cessar. "We're putting would be wrongdoers on notice that mortgage dishonesty will not be tolerated."
Judge Ambrose scheduled sentencing for November 1, 2010. The law provides for a total sentence of 220 years in prison, a fine of $2,750,000, or both. Under the Federal Sentencing Guidelines, the actual sentence imposed is based on the seriousness of the offenses and the criminal history, if any, of the defendant.
The Mortgage Fraud Task Force conducted the investigation that led to the prosecution of Chaffo. The Mortgage Fraud Task Force is comprised of investigators from federal, state and local law enforcement agencies and others involved in the mortgage industry. Federal law enforcement agencies participating in the Mortgage Task Force include the Federal Bureau of Investigation; the Internal Revenue Service ‑ Criminal Investigation; the United States Department of Housing and Urban Development, Office of Inspector General; the United States Postal Inspection Service; and the United States Secret Service. Other Mortgage Fraud Task Force members include the Allegheny County Sheriff's Office; the Pennsylvania Attorney General's Office, Bureau of Consumer Protection; the Pennsylvania Department of Banking; the Pennsylvania Department of State, Bureau of Enforcement and Investigation; and the United States Trustee's Office.
Mortgage industry members with knowledge of fraudulent activity are encouraged to call the Mortgage Fraud Task Force at (412) 894‑7550. Consumers are encouraged to report suspected mortgage fraud by calling the Pennsylvania Attorney General's Consumer Protection Hotline at (800) 441‑2555.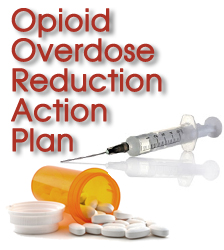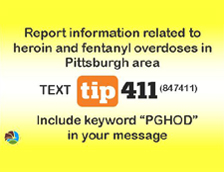 Protect yourself from fraud, and report suspected cases of financial fraud to local law enforcement.