Beechview Woman Sentenced For Fraud Schemes
FOR IMMEDIATE RELEASE
July 26, 2010
PITTSBURGH, Pa. ‑ Acting United States Attorney Robert S. Cessar announced today, July 26, 2010, that on July 23, 2010, Amber Johnston, a resident of Pittsburgh, Pennsylvania, was sentenced in federal court in Pittsburgh to time served, eight months home detention and three years of supervised release on her conviction of Conspiracy to Pass Counterfeit Currency and Wire Fraud Conspiracy.
United States District Judge Arthur J. Schwab imposed the sentence on Johnston, age 34.
According to information presented to the court by Assistant United States Attorney Brendan T. Conway, Johnston participated in two different conspiracies. In one conspiracy, she passed two counterfeit $100 bills and possessed 10 other counterfeit $100 bills that had been manufactured by another member of the conspiracy. In a second conspiracy, Johnston participated in a mortgage fraud conspiracy in which she was the seller of a property, and she agreed to represent to the lender that the sales price was far in excess of the actual sales price. She also participated in a closing in which false representations were made to the lender about her receipt of a deposit and a second mortgage.
Mr. Cessar commended The Mortgage Fraud Task Force for conducting the investigation that led to the prosecution of Johnston. The Mortgage Fraud Task Force is comprised of investigators from federal, state and local law enforcement agencies and others involved in the mortgage industry. Federal law enforcement agencies participating in the Mortgage Task Force include the Federal Bureau of Investigation; the Internal Revenue Service, Criminal Investigation; the United States Department of Housing and Urban Development, Office of Inspector General; the United States Postal Inspection Service; and the United States Secret Service. Other Mortgage Fraud Task Force members include the Allegheny County Sheriff's Office; the Pennsylvania Attorney General's Office, Bureau of Consumer Protection; the Pennsylvania Department of Banking; the Pennsylvania Department of State, Bureau of Enforcement and Investigation; and the United States Trustee's Office.
Mortgage industry members with knowledge of fraudulent activity are encouraged to call the Mortgage Fraud Task Force at (412) 894‑7550. Consumers are encouraged to report suspected mortgage fraud by calling the Pennsylvania Attorney General's Consumer Protection Hotline at (800) 441‑2555.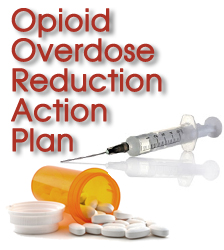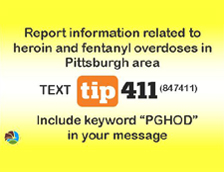 Protect yourself from fraud, and report suspected cases of financial fraud to local law enforcement.