Johnstown Man Charged With Drug, Gun Law Violations
FOR IMMEDIATE RELEASE
June 15, 2010
JOHNSTOWN, Pa. - Acting United States Attorney Robert S. Cessar announced today, June 15, 2010, that Che Rose, a resident of Johnstown, Pennsylvania, has been indicted by a federal grand jury in Johnstown on charges of violating various federal laws.
The four-count indictment named Rose, age 24, as the sole defendant.
According to the indictment presented to the court, on June 19, 2009, and April 13, 2010, Rose distributed less than five grams of cocaine base, commonly known as "crack," on each date. In addition, on September 10, 2009, Rose possessed less than five grams of cocaine base with the intent to distribute it.
Further, on September 10, 2009, Rose, who had been convicted in 2005 in Cambria County, Pennsylvania, of Drug Act Violation/delivery-possession with the intent to deliver a controlled substance unlawfully possessed an H & R revolver. Federal law prohibits persons who have been convicted of a crime punishable by imprisonment for more than one year from possessing ammunition or firearms. Drug Act Violation/delivery-possession with the intent to deliver a controlled substance is such a crime.
Assistant United States Attorney John J. Valkovci, Jr., who presented the case to the grand jury, indicated that the law provides for a maximum total sentence of 70 years in prison, a fine of $3,250,000, or both. Under the Federal Sentencing Guidelines, the actual sentence imposed would be based upon the seriousness of the offenses and the prior criminal history of the defendant.
According to Mr. Cessar, Rose is being prosecuted as part of Project Safe Neighborhoods, a collaborative effort by federal, state, and local law enforcement agencies, prosecutors, and communities to prevent, deter, and prosecute gun crime.
The Johnstown Police Department, the Cambria County Drug Task Force and the Federal Bureau of Investigation (Laurel Highlands Resident Agency) conducted the investigation leading to the indictment in this case.
An indictment is only a charge and is not evidence of guilt. A defendant is presumed innocent and is entitled to a fair trial at which the government must prove guilt beyond a reasonable doubt.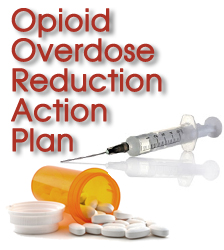 Western District of Pennsylvania
honors October 2014 as
National Domestic Violence
Awareness Month

If you or someone you know
has been a victim of domestic violence please contact the
National Domestic Violence
Hotline at:

1.800.799.SAFE(7233)
1.800.787.3224(TTY)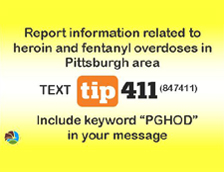 Protect yourself from fraud, and report suspected cases of financial fraud to local law enforcement.