Man With Multiple Convictions Charged With Federal Gun Offenses
FOR IMMEDIATE RELEASE
June 22, 2010
PITTSBURGH, Pa. - Acting United States Attorney Robert S. Cessar announced today, June 22, 2010, that Dominick Tyree Howard, a/k/a Jason Damon Taylor, of the Homewood Section of the City of Pittsburgh, Pennsylvania, has been indicted by a federal grand jury in Pittsburgh on charges of violating various federal firearms laws.
The four‑count indictment named Howard, age 26, as the sole defendant.
According to the indictment presented to the court, Howard possessed semiautomatic handguns between October 17, 2009 and October 31, 2009, and again on April 26, 2010, despite previous convictions for Illegally Possessing Firearms, Homicide by Vehicle and Involuntary Manslaughter, Possession with Intent to Deliver Cocaine, and Receiving Stolen Property. In addition, Howard is alleged to have assaulted Deputy United States Marshals and brandished a firearm.
The supervised release petitions filed by the United States Probation Office allege that Howard violated the supervised release imposed on his federal gun conviction by: possessing firearms; escaping from county probation officers; changing residences without permission; failing to participate in drug treatment and failing to report to his federal probation officer. The petition alleges that, on April 26, 2010, Howard was shot after he pointed a gun at a United States Marshal and Pittsburgh Police Officer who were trying to arrest him on outstanding warrants.
Assistant United States Attorney Ross E. Lenhardt, who presented the case to the grand jury, indicated that the law provides for a maximum total sentence of life in prison, a fine of $1 million, or both. Under the Federal Sentencing Guidelines, the actual sentence imposed would be based upon the seriousness of the offenses and the prior criminal history of the defendant.
The Bureau of Alcohol, Tobacco, Firearms, and Explosives conducted the investigation leading to the indictment in this case with valuable assistance from the Pittsburgh Bureau of Police and the Wilkinsburg Police Department.
An indictment is only a charge and is not evidence of guilt. A defendant is presumed innocent and is entitled to a fair trial at which the government must prove guilt beyond a reasonable doubt.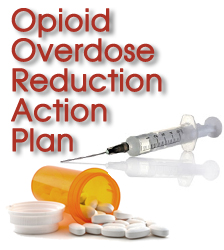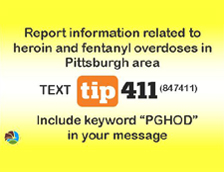 Protect yourself from fraud, and report suspected cases of financial fraud to local law enforcement.