Bethel Park Man Sentenced To Prison For Mortgage Fraud Scheme
FOR IMMEDIATE RELEASE
June 22, 2010
PITTSBURGH, Pa. - Acting United States Attorney Robert S. Cessar announced today, June 22, 2010, that Andrew McCullough, a resident of Allegheny County, Pennsylvania, has been sentenced in federal court in Pittsburgh to 15 months in prison to be followed by 3 years supervised release on his conviction of wire fraud conspiracy in connection with a mortgage fraud scheme.
United States District Judge Joy Flowers Conti imposed the sentence on McCullough, age 37, of Bethel Park, Pennsylvania.
According to information presented to the court by Assistant United States Attorney Bruce J. Teitelbaum, McCullough was employed in various capacities with several mortgage brokerage companies, including New Era Financial, Prestige Mortgage Services, Money Solutions, Mortgage Solutions and Iron Gate Mortgage. While employed at those mortgage broker companies, McCullough participated in a conspiracy in which he and his co‑conspirators submitted false information and documents to lenders. The information typically overstated the income and assets of the borrowers and overstated the value of the properties that were to serve as collateral for the loans. Some of the false documents included the following: false and altered documents verifying assets, such as bank statements; false and altered documents verifying income, such as pay stubs and W‑2s; back‑dated land contracts; false and altered Verification of Employment documents; false and altered Verification of Rent documents; false and altered account documents verifying self‑employment; false and altered loan payoff and debt satisfaction documents; appraisals that inflated the true market value of the properties; appraisals that represented that they were prepared by licensed appraisers when they were really prepared by unlicensed appraisers; and false and altered checks representing purchaser down payments.
Mr. Cessar commended the Mortgage Fraud Task Force for the investigation leading to the successful prosecution of McCullough. The Mortgage Fraud Task Force is comprised of investigators from federal, state and local law enforcement agencies and others involved in the mortgage industry. Federal law enforcement agencies participating in the Mortgage Task Force include the Federal Bureau of Investigation; the Internal Revenue Service - Criminal Investigation; the United States Department of Housing and Urban Development, Office of Inspector General; the United States Postal Inspection Service; and the United States Secret Service. Other Mortgage Fraud Task Force members include the Allegheny County Sheriff's Office; the Pennsylvania Attorney General's Office, Bureau of Consumer Protection; the Pennsylvania Department of Banking; the Pennsylvania Department of State, Bureau of Enforcement and Investigation; and the United States Trustee's Office.
Mortgage industry members with knowledge of fraudulent activity are encouraged to call the Mortgage Fraud Task Force at (412) 894‑7550. Consumers are encouraged to report suspected mortgage fraud by calling the Pennsylvania Attorney General's Consumer Protection Hotline at (800) 441‑2555.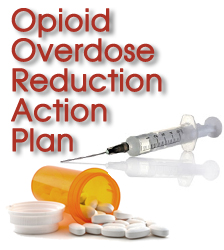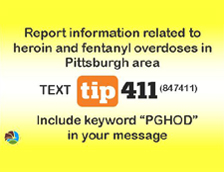 Protect yourself from fraud, and report suspected cases of financial fraud to local law enforcement.