Irwin Man Sentenced To Prison For Fraud, Money Laundering And Tax Offenses
FOR IMMEDIATE RELEASE
March 5, 2010
PITTSBURGH, Pa. - Acting United States Attorney Robert S. Cessar announced today, March 5, 2010, that Kenneth Fox, a resident of Irwin, Pennsylvania, has been sentenced in federal court in Pittsburgh, Pennsylvania, to 41 months of incarceration and three years of supervised release on his conviction of Wire Fraud Conspiracy, Money Laundering Conspiracy, and Failure to File Income Tax Returns.
United States District Judge David S. Cercone imposed the sentence on Fox, age 43.
According to information presented to the court by Assistant United States Attorney Brendan T. Conway, Fox participated in a conspiracy in which, while acting as a closing agent for real estate transactions, he failed to pay obligations associated with the real estate as directed by the lender, and used those funds for his own benefit and the benefit of his co‑conspirator. In addition, Fox's conspiracy included using the proceeds from his offense to attempt to cover it up and prolong it by using funds from more recent transactions to pay liabilities associated with older transactions. The conspiracy also involved the submission of fraudulent loan applications and other documents to lenders that overstated the borrowers' income and assets and the value of the properties serving as collateral for the loans. And finally, Fox also willfully failed to file an income tax return for 2005 despite earning well in excess of the amount triggering the legal requirement to file income tax returns.
Mr. Cessar commended the Mortgage Fraud Task Force for the investigation leading to the successful prosecution of Fox. The Mortgage Fraud Task Force is comprised of investigators from federal, state and local law enforcement agencies and others involved in the mortgage industry.
Federal law enforcement agencies participating in the Mortgage Task Force include the Federal Bureau of Investigation; the Internal Revenue Service, Criminal Investigations; the United States Department of Housing and Urban Development, Office of Inspector General; the United States Postal Inspection Service; and the United States Secret Service. Other Mortgage Fraud Task Force members include the Allegheny County Sheriff's Office; the Pennsylvania Attorney General's Office, Bureau of Consumer Protection; the Pennsylvania Department of Banking; the Pennsylvania Department of State, Bureau of Enforcement and Investigation; and the United States Trustee's Office.
Mortgage industry members with knowledge of fraudulent activity are encouraged to call the Mortgage Fraud Task Force at (412) 894‑7550. Consumers are encouraged to report suspected mortgage fraud by calling the Pennsylvania Attorney General's Consumer Protection Hotline at (800) 441‑2555.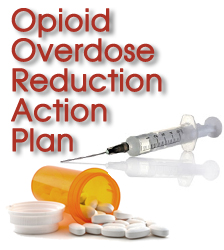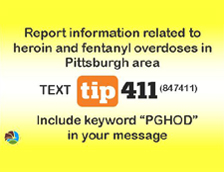 Protect yourself from fraud, and report suspected cases of financial fraud to local law enforcement.