Champion Man Sentenced To A Year In Prison Fraud Scheme
FOR IMMEDIATE RELEASE
March 10, 2010
PITTSBURGH, Pa. - Acting United States Attorney Robert S. Cessar announced today, March 10, 2010, that Matthew Yurchison, a resident of Champion, Pennsylvania, has been sentenced in federal court in Pittsburgh to twelve months and one day of incarceration on his conviction of Wire Fraud Conspiracy and Willful Failure to File Income Tax Returns.
United States District Judge David S. Cercone imposed the sentence on Yurchison, age 37.
According to information presented to the court by Assistant United States Attorney Brendan T. Conway, Yurchison participated in a mortgage fraud scheme that had two aspects. The first aspect of the scheme involved closing loans in which Yurchison and his co­conspirator were supposed to pay off other mortgages, but instead used that money for their own purposes. As a result, there ended up being two mortgages on properties when there was only supposed to be one. Thus, when it came time to foreclose on the properties, the second lending institutions were not in the first lien position and they suffered losses expected to top $670,000.
The second aspect of the fraud involved applying for and obtaining loans based on false information and by forging signatures of borrowers and other participants in the fraud. The lending institutions that loaned the money have suffered hundreds of thousands of dollars of losses as a result of those fraudulent loans. Yurchison also failed to file his tax returns for two years.
Mr. Cessar commended the Mortgage Fraud Task Force for the investigation leading to the successful prosecution of Yurchison. The Mortgage Fraud Task Force is comprised of investigators from federal, state and local law enforcement agencies and others involved in the mortgage industry. Federal law enforcement agencies participating in the Mortgage Task Force include the Federal Bureau of Investigation; the Internal Revenue Service, Criminal Investigations; the United States Department of Housing and Urban Development, Office of Inspector General; the United States Postal Inspection Service; and the United States Secret Service. Other Mortgage Fraud Task Force members include the Allegheny County Sheriff's Office; the Pennsylvania Attorney General's Office, Bureau of Consumer Protection; the Pennsylvania Department of Banking; the Pennsylvania Department of State, Bureau of Enforcement and Investigation; and the United States Trustee's Office.
Mortgage industry members with knowledge of fraudulent activity are encouraged to call the Mortgage Fraud Task Force at (412) 894‑7550. Consumers are encouraged to report suspected mortgage fraud by calling the Pennsylvania Attorney General's Consumer Protection Hotline at (800) 441‑2555.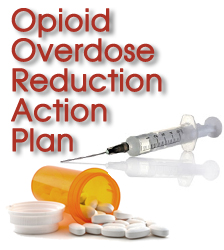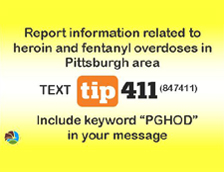 Protect yourself from fraud, and report suspected cases of financial fraud to local law enforcement.