Loan Officer Pleads Guilty In Mortgage Fraud Scheme
FOR IMMEDIATE RELEASE
March 16, 2010
PITTSBURGH, Pa. - Acting United States Attorney Robert S. Cessar announced today, March 16, 2010, that on March 15, 2010, Constantino Papastergou, a resident of Allison Park, Pennsylvania, pleaded guilty in federal court to a charge of wire fraud conspiracy in connection with a mortgage fraud scheme.
Papastergou, age 39, pleaded guilty to one count before United States District Judge Joy Flowers Conti.
In connection with the guilty plea, Assistant United States Attorney Brendan T. Conway advised the court that Papastergou was a loan officer for Steel City Mortgage, which was a mortgage broker company. Papastergou and other individuals associated with Steel City Mortgage used Kenneth Cowden, an unlicensed appraiser who submitted fraudulent appraisals using the names of licensed appraisers, to prepare more than $50 million of fraudulent appraisals for Steel City Mortgage. The appraisals were fraudulent in that they falsely represented that they were prepared by a licensed appraiser and because they overstated the value of the property serving as collateral for the loans. Papastergou and other individuals associated with Steel City also submitted loan applications and supporting documents that misrepresented the financial status of the borrowers, including their income and assets.
Judge Conti scheduled sentencing for July 9, 2010. The law provides for a total sentence of 20 years in prison, a fine of $250,000, or both. Under the Federal Sentencing Guidelines, the actual sentence imposed is based upon the seriousness of the offense and the criminal history, if any, of the defendant.
The Mortgage Fraud Task Force conducted the investigation that led to the prosecution of Papastergou. The Mortgage Fraud Task Force is comprised of investigators from federal, state and local law enforcement agencies and others involved in the mortgage industry. Federal law enforcement agencies participating in the Mortgage Task Force include the Federal Bureau of Investigation; the Internal Revenue Service, Criminal Investigations; the United States Department of Housing and Urban Development, Office of Inspector General; the United States Postal Inspection Service; and the United States Secret Service. Other Mortgage Fraud Task Force members include the Allegheny County Sheriff's Office; the Pennsylvania Attorney General's Office, Bureau of Consumer Protection; the Pennsylvania Department of Banking; the Pennsylvania Department of State, Bureau of Enforcement and Investigation; and the United States Trustee's Office.
Mortgage industry members with knowledge of fraudulent activity are encouraged to call the Mortgage Fraud Task Force at (412) 894‑7550. Consumers are encouraged to report suspected mortgage fraud by calling the Pennsylvania Attorney General's Consumer Protection Hotline at (800) 441‑2555.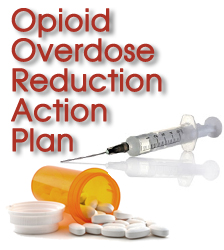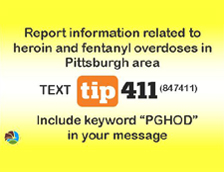 Protect yourself from fraud, and report suspected cases of financial fraud to local law enforcement.