Two Facing Charges Related To Korner Market Fire In Indiana County
FOR IMMEDIATE RELEASE
March 18, 2010
PITTSBURGH, Pa. - Acting United States Attorney Robert S. Cessar announced today, March 18, 2010, that William A. Russell and Christina Johnson of Indiana County, Pennsylvania, were indicted by a federal grand jury in Pittsburgh, Pennsylvania, on March 16, 2010, on charges of arson, being an accessory after the fact, and mail fraud.
The four‑count superseding indictment named Russell, age 55, of Waterman, Pennsylvania, and Christina Johnson, age 29, of Homer City, Pennsylvania, as the defendants.
The original indictment, which was returned by the grand jury on January 5, 2010, charged Russell with one count of arson and one count of mail fraud. The superseding indictment contains the same charges that were in the original indictment, but adds one more count of mail fraud against Russell, and also adds Johnson as a defendant on a charge of being an accessory after the fact for the arson charge against Russell.
According to the superseding indictment, Russell set fire to his residence located in Indiana County, Pennsylvania, on August 29, 2009. The residence was attached to a general store known as the Korner Market. The indictment also alleges that Johnson knew that Russell had started the fire, but nevertheless acted as an accessory after the fact by providing law enforcement officers with a false alibi for Russell. The indictment further alleges that, after the fire, Russell submitted a fraudulent insurance claim to the Erie Insurance Exchange in an effort to recover insurance proceeds relating to property items lost in the fire.
Assistant United States Attorney Shaun E. Sweeney, who presented the case to the grand jury, indicated that, with respect to the charges against Russell, the law provides for a maximum total sentence of 40 years in prison, a fine of $500,000, or both. Federal law also provides that persons convicted of violating the federal arson statute are required to serve a minimum sentence of 5 years in prison. If Johnson is convicted for being an accessory after the fact, she would face a minimum sentence of two and one­half years in prison and a maximum sentence of 10 years in prison.
The Bureau of Alcohol, Tobacco, Firearms and Explosives and Pennsylvania State Police conducted the investigation leading to the indictment in this case.
An indictment is only a charge and is not evidence of guilt. A defendant is presumed innocent and is entitled to a fair trial at which the government must prove guilt beyond a reasonable doubt.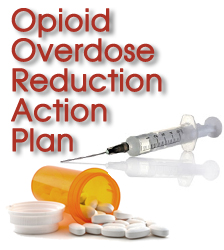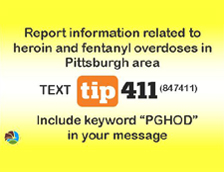 Protect yourself from fraud, and report suspected cases of financial fraud to local law enforcement.