Butler Man Indicted On Gun Charges
FOR IMMEDIATE RELEASE
May 14, 2010
PITTSBURGH, Pa. - Acting United States Attorney Robert S. Cessar announced today, May 14, 2010, that on May 13, 2010, Thomas Hooks of Butler, Pennsylvania, was indicted by a federal grand jury in Pittsburgh on charges of violating federal firearms laws.
The four‑count indictment named Hooks, age 30, as the sole defendant.
According to the indictment, after having been convicted in Butler County of the crime of criminal trespass, which is a crime punishable by imprisonment for a term exceeding one year, on March 2, 2010, Hooks possessed a Mossberg shotgun, with an obliterated serial number and a sawed off barrel which was not legally registered to him, and a Davis Industries .380 caliber handgun. On April 19, 2010, Hooks possessed a Western Auto Supply Company shotgun, a Hi Point Firearms 9mm rifle, a Century Arms Inc 7.62mm rifle, a Cobra Enterprise .22 derringer, and a Mossberg shotgun. On May 4, 2010, Hooks possessed a Savage .22 rifle, a Mossberg .22 rifle, and a Concorde .22 rifle. Federal law prohibits anyone who has been convicted of a crime punishable by imprisonment for a term exceeding one year from possessing a firearm.
Assistant United States Attorney Almon S. Burke, Jr., who presented the case to the grand jury, indicated that the law provides for a maximum total sentence of 40 years in prison, a fine of $1,000,000, or both. Under the Federal Sentencing Guidelines, the actual sentence imposed would be based upon the seriousness of the offenses and the prior criminal history, if any, of the defendant.
The Bureau of Alcohol, Tobacco, Firearms, and Explosives and the Pennsylvania State Police conducted the investigation leading to the indictment in this case.
This case is being prosecuted under Project Safe Neighborhoods, a collaborative effort by federal, state and local law enforcement agencies, prosecutors and communities to prevent, deter and prosecute gun crime.
An indictment is only a charge and is not evidence of guilt. A defendant is presumed innocent and is entitled to a fair trial at which the government must prove guilt beyond a reasonable doubt.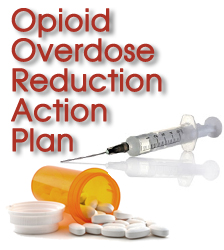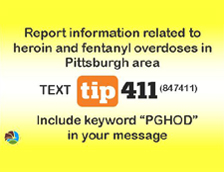 Protect yourself from fraud, and report suspected cases of financial fraud to local law enforcement.