Three Members Of Cocaine­Money Laundering Conspiracy Sentenced
FOR IMMEDIATE RELEASE
May 21, 2010
PITTSBURGH, Pa. - Acting United States Attorney Robert S. Cessar announced today, May 21, 2010, that William Gregory and Deirdre McDaniels‑Rush of Georgia, and Ricky Riley, have been sentenced in federal court in Pittsburgh. Gregory received 210 months imprisonment and Riley received 140 months imprisonment on their conviction of violating federal drug laws and money laundering laws. McDaniels‑Rush received a sentence of 20 months for money laundering.
United States District Judge Joy Flowers Conti imposed the sentence on Gregory, age 40, McDaniels‑Rush, age 41, and Riley, age 48, who at the time resided in Moon Township, Pennsylvania.
According to information presented to the court by Assistant United States Attorney Michael L. Ivory, Gregory and Riley were members of a cocaine distribution organization based in Pasadena, California, with ties to Western Pennsylvania, Michigan, Indiana and Georgia. Riley was responsible for distributing cocaine in Western Pennsylvania on behalf of the organization. At various times during the group's existence, Riley would travel from Southern California, retrieve a shipment of cocaine and would distribute the cocaine to local drug dealers. Drug money would then be transmitted to the California source.
Gregory was responsible for the organization's activities in Indianapolis and Atlanta, Georgia. At various times, Gregory would retrieve cocaine from a stash house located in Indianapolis and distribute to other drug dealers.
In 2006, McDaniels‑Rush helped launder Gregory's drug money. On a number of occasions, McDaniels‑Rush received cash from Gregory. She deposited the money into her bank account and then issued a check which was then used to pay the mortgage on Gregory's house, which had a fair market value of $950,000.00. Afterwards, McDaniels‑Rush represented Gregory in the sale of the residence. She and Gregory split the proceeds derived from the sale of the residence. McDaniels‑Rush also negotiated the attempted purchase of an Atlanta nightclub for Gregory and another member of the conspiracy.
Mr. Cessar commended the Drug Enforcement Administration, the Internal Revenue Service‑Criminal Investigation, the Pasadena Police Department and the Texas State Highway Patrol for the investigation leading to the successful prosecution of Gregory, McDaniels‑Rush and Riley.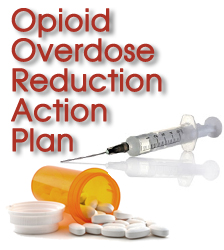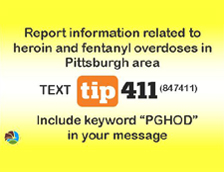 Protect yourself from fraud, and report suspected cases of financial fraud to local law enforcement.