Indiana Township Man Pleads Guilty To Drug, Gun, Fraud Charges
FOR IMMEDIATE RELEASE
May 28, 2010
PITTSBURGH, Pa. - Acting United States Attorney Robert S. Cessar announced today, May 28, 2010, that Robert Korbe, a resident of Glenshaw, Pennsylvania, pleaded guilty in federal court to violations of the federal drug, firearms, and mail fraud laws.
Korbe, age 41, pleaded guilty in three (3) separate cases, to a total of four (4) counts, before United States District Judge Terrence F. McVerry.
First, in connection with the guilty plea, Assistant United States Attorney Troy Rivetti advised the court that from in or around October 2007, and continuing until in or around September 2008, in the Western District of Pennsylvania and elsewhere, Korbe conspired with others to distribute and possess with the intent to distribute more than five (5) kilograms of cocaine, a Schedule II controlled substance.
Second, in August of 2008, Korbe was insured by Liberty Mutual in a homeowner's insurance policy and a motorcycle insurance policy. On August 26, 2008, Korbe contacted local police and Liberty Mutual and fraudulently reported that a burglary had occurred at his residence while he and his family were away on vacation. Korbe claimed that his motorcycle and various other items of personal property had been stolen in the burglary. As a result of Korbe's fraudulent insurance claim, Liberty Mutual paid Korbe approximately $29,000.
Finally, as part of the guilty plea, Korbe waived prosecution by indictment and pleaded guilty to an Information charging that on November 19, 2008, Korbe illegally possessed four (4) firearms and various ammunition, and he unlawfully possessed with the intent to distribute 360.5 grams of cocaine and 161.6 grams of cocaine base. Korbe -- at that time -- had three (3) prior state court felony drug-trafficking convictions. Earlier this year, Korbe pleaded guilty in the Court of Common Pleas of Allegheny County to a fourth felony drug-trafficking conviction stemming from his arrest on May 16, 2008 by local authorities. Federal law prohibits Korbe from possessing a firearm and/or ammunition.
Judge McVerry scheduled sentencing for September 24, 2010, at 9:30 a.m. The law provides for a total sentence of not less than twenty (20) years and up to life in prison, a fine of $8,250,000, or both. Under the Federal Sentencing Guidelines, the actual sentence imposed is based upon the seriousness of the offenses and the criminal history of the defendant.
The Federal Bureau of Investigation, the Drug Enforcement Administration, the Bureau of Alcohol, Tobacco, Firearms and Explosives, and the Pittsburgh Bureau of Police conducted the investigation that led to the prosecution of Robert Korbe. Other agencies participating in the investigation include the Pennsylvania State Police, the District Attorney's Office - Violent Crimes/Firearms Task Force, the Allegheny County Sheriff's Department, the Allegheny County Police Department, the Allegheny County Adult Probation, the Internal Revenue Service - Criminal Investigation, the United States Marshals Service, the West Mifflin Police Department, the Coraopolis Police Department, the Jefferson Hills Police Department, the Mount Lebanon Police Department, and the Pennsylvania State Parole.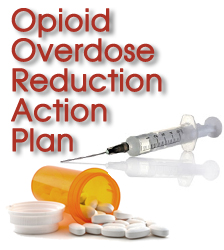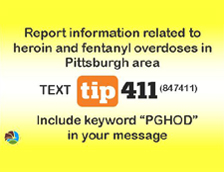 Protect yourself from fraud, and report suspected cases of financial fraud to local law enforcement.