Wanted Felon Pleads Guilty To Gun Charges And Assault
FOR IMMEDIATE RELEASE
November 3, 2010
PITTSBURGH, Pa. ‑ A resident of Pittsburgh, Pa., pleaded guilty in federal court to charges of violating federal criminal laws, United States Attorney David J. Hickton announced today.
Dominick Tyree Howard, a/k/a Jason Damon Taylor, 27, pleaded guilty to two separate gun counts and to assaulting federal officers before United States District Judge Donetta W. Ambrose.
In connection with the guilty plea, the court was advised that Howard is a drug dealer who traded crack cocaine for a semiautomatic pistol on Oct.17, 2009. On Oct. 31, 2009, he was arrested with the pistol by Wilkinsburg Police as he was on his way home from celebrating his release from federal prison on a gun conviction. When federal and state warrants were issued for Howard, the United States Marshal Service Fugitive Task Force conducted an investigation aimed at locating and arresting him.
On April 26, 2010, Howard was spotted in Pittsburgh and a foot chase ensued. The defendant refused to exit his hiding place in a small shed‑like "cubby hole" attached to an abandoned house, so Deputy United States Marshal Robert Holtz entered in an effort to arrest him. Howard took a loaded semiautomatic pistol out of his mouth and pointed it at the officers, saying that he would "take them with him". Deputy United States Marshal Michael Wilkes shot twice striking Howard in the femur. Howard's gun and ammunition were recovered by police as he was being taken for emergency surgery.
The Pittsburgh Police have identified Howard as a gang member who has been convicted of felony offenses on five different cases in federal and state court. The convictions include charges of illegal firearm possession, homicide offenses, drug dealing and stolen automobiles.
Judge Ambrose scheduled sentencing for Feb. 15, 2011, at 2:00 p.m. In addition to sentences for violating his federal and state supervisions, the law provides for a total sentence of not more than 40 years in prison, a fine of $750,000 or both. Under the Federal Sentencing Guidelines, the actual sentence imposed is based upon the seriousness of the offenses and the criminal history, if any, of the defendant.
Assistant United States Attorney Ross E. Lenhardt of the Violent Crimes Section is prosecuting this case on behalf of the government.
The Bureau of Alcohol, Tobacco, Firearms, and Explosives conducted the investigation which lead to the prosecution of Howard with valuable assistance from the Pittsburgh Bureau of Police, the Wilkinsburg Police Department and the United States Marshal's Service.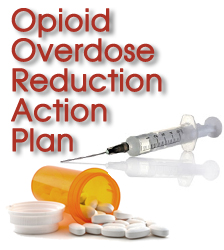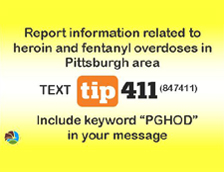 Protect yourself from fraud, and report suspected cases of financial fraud to local law enforcement.