Canadian Sentenced To 5 Years In Prison For Role In High-Grade, Hydroponic Marijuana Trafficking Scheme
FOR IMMEDIATE RELEASE
November 9, 2010
PITTSBURGH, Pa. ‑ A resident of Ontario, Canada, has been sentenced in federal court to 60 months in prison on his conviction of violating federal drug laws, United States Attorney David J. Hickton announced today.
United States District Judge Nora Barry Fischer imposed the sentence on Nguyen An Thai, 50.
According to information presented to the court, beginning in 2004 and continuing through July 2008, a Canadian drug trafficking group began smuggling 300 pound loads of high‑grade, hydroponic marijuana across the border into the United States, hidden within legitimate commercial cargo. The marijuana was destined for the Pittsburgh area, and at least six cities in other states. It wholesaled for $2,000 per pound or more, with the retail, or "street", value being several multiples of that.
Millions of dollars in cash were sent back to Canada from Western Pennsylvania, with several shipments of drug proceeds being intercepted and seized by agents before the money could be smuggled into Canada. Cash seizures included approximately$225,000 in Pittsburgh in February 2008; $222,000 in Niagara Falls, New York, in June 2008; and $660,000 in Allegheny County in July 2008.
Thai assisted in coordinating shipments of marijuana from Canada to Pittsburgh, and oversaw the collection of drug proceeds.
Fifteen individuals were indicted in this case, eight citizens of the United States and seven Canadians. Six of the Canadians have been extradited to the United States, while one Canadian remains a fugitive.
Assistant United States Attorney Gregory J. Nescott prosecuted this case on behalf of the government.
U.S. Attorney Hickton commended the Federal Bureau of Investigation, the Drug Enforcement Administration (Pittsburgh and Buffalo), Immigration and Customs Enforcement (Pittsburgh, Buffalo, and Cleveland), the Royal Canadian Mounted Police Greater Toronto Area Drug Section, the Asian Organized Crime Task Force of Ontario, and the Canada Border Services Agency, along with the Internal Revenue Service‑Criminal Investigation, United States Postal Inspection Service, the Pennsylvania State Police, and the City of Pittsburgh Police for the investigation leading to the successful prosecution of Nguyen An Thai.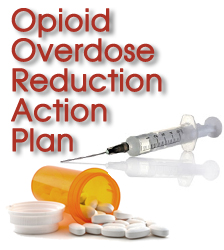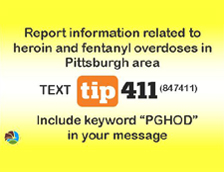 Protect yourself from fraud, and report suspected cases of financial fraud to local law enforcement.