Brooklyn Man Sentenced To 51 Months In Prison For Alien Harboring Scheme
FOR IMMEDIATE RELEASE
November 18, 2010
PITTSBURGH, Pa. ‑ A resident of Brooklyn, New York, has been sentenced in federal court to 51 months in prison to be followed by two years supervised release on his conviction of alien harboring, money laundering conspiracy, and tax evasion, United States Attorney David J. Hickton announced today. The Court also ordered the forfeiture of cash and personal property.
United States District Judge Terrence F. McVerry imposed the sentence on Gregory Kucher, 64.
According to information presented to the court, Kucher employed and contracted out to client businesses in Western Pennsylvania more than 100 out‑of‑status aliens. The term "out‑of-status aliens" refers to individuals who may have lawfully entered the United States, but have either overstayed the terms of their visas or were not permitted to be employed while in the United States under the terms of their visas. He transported the aliens whom he employed between approximately 2002 and 2006 in Western Pennsylvania to and from their client businesses for a fee. Kucher also laundered the profits generated through the wages of these out‑of‑status workers. He also pleaded guilty to tax evasion, for failing to declare and pay taxes on the wages earned by the out‑of‑status workers contracted to various businesses in the Greater Pittsburgh area. The total tax loss was approximately $1.5 million.
Prior to imposing sentence, Judge McVerry stated that, considering the fact that Kucher was himself a Russian emigre, it was hard to believe that he would take advantage of others in similar circumstances.
"This is particularly troubling case because it demonstrates the vast underlying criminal activities that accompany the exploitation of illegal labor," said John P. Kelleghan, special agent in charge of the ICE Office of Homeland Security Investigations in Philadelphia. "HSI remains committed to investigating companies and their managers who commit crimes that exploit people and funnel illegal earnings into criminal enterprises. These crimes dramatically impact our economy and communities."
"Law abiding citizens expect the government to hold accountable those who use deceit and fraud to line their pockets with money, especially when that fraud represents stolen federal taxes," said Sybil Smith, Acting Special Agent in Charge, IRS‑Criminal Investigation-Pittsburgh Field Office. "Mr. Kucher's sentence should serve as a warning that tough punishment awaits someone who may decide to embark on a similar fraudulent journey."
Assistant United States Attorney Margaret E. Picking prosecuted this case on behalf of the government.
U.S. Attorney Hickton commended the Internal Revenue Service‑Criminal Investigation, Immigration and Customs Enforcement, and the Office of Inspector General of the United States Department of Labor for the investigation leading to the successful prosecution of Gregory Kucher.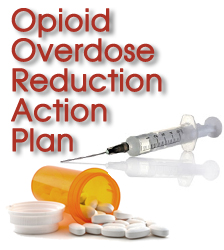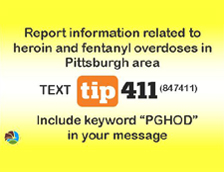 Protect yourself from fraud, and report suspected cases of financial fraud to local law enforcement.