New Castle Child Pornographer Sentenced To 30 Years In Prison
FOR IMMEDIATE RELEASE
October 4, 2010
PITTSBURGH, Pa. ‑ A resident of New Castle, Pa., has been sentenced in federal court to 30 years in prison followed by a life term of supervised release and restitution for violating federal child exploitation laws, United States Attorney David J. Hickton announced today.
United States District Judge Nora Barry Fischer imposed the sentence on Kelly Hardy, 40.
According to information presented to the court, Hardy transported, received, and possessed thousands of images and videos of minors, some as young as infants, engaged in sexually explicit conduct. The videos and images depicted the vaginal and anal penetration of very young children. Prior to being arrested, Hardy had expressed a desire to break into homes to rape and kill young girls. The investigation revealed that Hardy had a sexual relationship with a minor over the course of several years and had pursued other minors for the purpose of engaging in sexual relationships with them. Hardy used computers and the internet to commit his crimes. When Hardy was arrested in 2008, he possessed 14 desktop computers, three laptop computers, 60 hard drives, more than 4,000 compact discs and digital versatile discs, over 3,000 floppy disks, 8 thumb drives, 36 zip disks, two camcorders, one palm pilot, one digital camera, one 35 mm camera, two webcams, one cell phone, and more than 800 video tapes.
Assistant United States Attorney Craig W. Haller prosecuted the case on behalf of the United States. The case was investigated by Agent Sara Seidman and Agent James Kilpatrick of United States Immigration and Customs Enforcement.
"The content of evidence agents seized from this man was appalling," said John P. Kelleghan, special agent in charge of the ICE Homeland Security Investigations in Philadelphia. "We seized thousands of images from scores of computer hard drives, and thousands of other electronic storage media. We want the community to know that ICE and the law enforcement community will work tirelessly to protect children."
U.S. Attorney Hickton commended United States Immigration and Customs Enforcement, the Pennsylvania State Police, the United States Postal Inspection Service, and the New Castle Police Department for the investigation leading to the successful prosecution of Hardy.
This case was a product of Project Safe Childhood. Launched in February 2006, Project Safe Childhood is a nationwide initiative designed to protect children from online exploitation and abuse. Led by the U.S. Attorneys' Offices and the Child Exploitation and Obscenity Section of the Department of Justice, Project Safe Childhood marshals federal, state, and local resources to better locate, apprehend, and prosecute individuals who exploit children via the Internet, as well as identify and rescue victims. For more information about Project Safe Childhood, please visit www.projectsafechildhood.gov.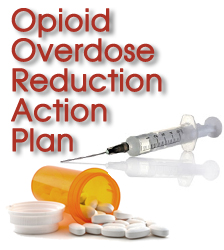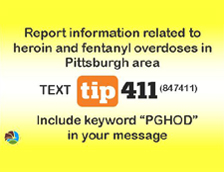 Protect yourself from fraud, and report suspected cases of financial fraud to local law enforcement.