U.S. Attorney Hickton Restructures Office Legal Functions, Reallocates Attorneys To New Priorities
FOR IMMEDIATE RELEASE
October 18, 2010
Civil Rights and Exploitation, National Security Sections Created to Meet Evolving Challenges
PITTSBURGH, Pa. ‑ United States Attorney David. J. Hickton today announced a restructuring of the U.S. Attorney's Office that focuses attorney expertise and resources on specific categories of crimes and more evenly distributes the caseload and levels of experience throughout the office.
"This reorganization represents the best allocation of our talent and resources to meet the evolving challenges we face in protecting the public welfare," Mr. Hickton said. "I have made every effort to achieve the somewhat competing purposes of capitalizing upon the experience of exceptional existing leadership and injecting dynamic change into the organization."
Since taking office on Aug, 12, 2010, Mr. Hickton has devoted a substantial amount of time to familiarizing himself with the attorneys, their cases and the manner in which cases are handled in the office and the Federal Courts in Pittsburgh, Erie and Johnstown.
Effective Oct. 24, 2010, the Criminal Division, which is currently comprised of two sections ‑ White Collar Crimes and Violent Crimes ‑ will be reorganized into four comprehensive Sections: Civil Rights and Exploitation, National Security, Violent Crimes and Fraud and Corruption.
The creation of a Civil Rights and Exploitation Section highlights the priority of the Department of Justice and the U.S. Attorney's Office to expand criminal and civil prosecutions related to hate crimes, police misconduct and to other civil rights violations. In addition, this new Section will prosecute crimes involving the sexual exploitation of children and human trafficking.
A new National Security Section allows for expanded and enhanced efforts to assure the security of our homeland and to better prepare for and respond to cyber attacks upon critical infrastructure. The Section will also investigate and prosecute sophisticated computer offenses.
The Violent Crimes Section will focus on the investigation and prosecution of a diverse caseload including firearms offenses, drug crimes, gang activity and bank robberies.
The Fraud and Corruption Section will tackle crimes that include public corruption; financial institution fraud, including mortgage fraud; health care fraud; identity theft; government program fraud and environmental crimes. The former Asset Forfeiture and Financial Litigation Unit resources will be merged into a Financial Penalties unit as part of this new Section.
Another important and new feature of Mr. Hickton's restructuring plan is the establishment of an Executive Committee involving a cross section of attorneys who will meet regularly with office leadership to address training and education, long‑range planning, diversity and pro bono programs, and significant case review.
In addition to announcing the new structure, Mr. Hickton also reallocated attorney resources to new priorities.
Soo C. Song will serve as First Assistant U.S. Attorney. Ms. Song joined the office in November 2004 and has specialized in prosecuting cases involving the sexual exploitation of children and violent gangs. Ms. Song is a graduate of Yale University and George Washington University Law School. Ms. Song joined the U.S. Justice Department in 1995.
Stephen R. Kaufman, who has been serving as the head of the White Collar Crimes Section, has been named Chief of the newly restructured Criminal Division. Mr. Kaufman is a graduate of Allegheny College and Harvard Law School. Mr. Kaufman first joined the U.S. Attorney's Office in 1988.
Assistant U.S. Attorneys Michael A. Comber and Rebecca Ross Haywood will serve as Civil Division Chief and Appellate Division Chief, respectively. Mr. Comber first joined the U.S. Attorney's Office in 2002, and has most recently served as an Assistant U.S. Attorney in the White Collar Crimes Section. Mr. Comber is a graduate of Purdue University and Duquesne University School of Law. Ms. Haywood has been an Assistant U.S. Attorney in the Appellate Division since 2005. She graduated from Princeton University and attended the University of Michigan Law School. She has previous service as an Assistant U.S. Attorney in the Civil Division dating from 1997.
As part of the restructuring, Mr. Hickton created two new positions, Deputy U.S. Attorney and Counsel for Ethics and Professional Responsibility, which will be filled by experienced Assistant U.S. Attorneys Leo M. Dillon and Robert L. Eberhardt, respectively. The designation of a special position for ethics and professional responsibility demonstrates Mr. Hickton's commitment to having employees not just meet, but exceed their ethical obligations.
The new Sections in the Criminal Division will be overseen as follows: Shaun E. Sweeney will supervise the Civil Rights and Exploitation Unit; Paul E. Hull will supervise the National Security Unit; Troy Rivetti will supervise the Violent Crimes Unit; and Robert S. Cessar will supervise the Fraud and Corruption Unit.
"The fusion of functions and purpose exemplifies the overarching theme of the new office structure," Mr. Hickton added. "Above all, we will work to achieve greater integration of our criminal and civil divisions, and to assure that sections and divisions are merely separated by screens rather than walls."
The U.S. Attorney's Office for the Western District of Pennsylvania prosecutes civil and criminal matters on behalf of the United States of America and its agencies and defends claims against the United States in the 25 counties that make up the western part of the Commonwealth. The office currently employs 51 Assistant U.S. Attorneys across the criminal, civil and appeals divisions, and 60 support staff in offices in Pittsburgh, Erie and Johnstown.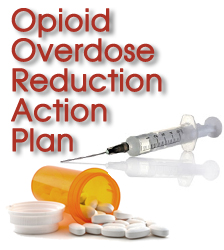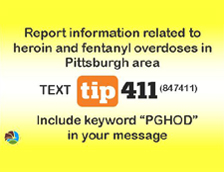 Protect yourself from fraud, and report suspected cases of financial fraud to local law enforcement.