Pilot Sentenced For Selling Drug‑Masking Product
FOR IMMEDIATE RELEASE
September 3, 2010
PITTSBURGH Pa. ‑ A resident of Port Orange, Flor., has been sentenced in federal court to nine months in prison and two years supervised release, on his conviction of conspiracy to defraud the United States in connection with its duty to drug test employees, United States Attorney David J. Hickton announced today.
United States District Judge David S. Cercone imposed the sentence on Stephen C. Sharp, 41.
According to information presented to the court, throughout the period of the conspiracy from Nov. 1, 2006, through May 7, 2008, Sharp was employed as a pilot for PSA Airlines, Inc., which flies under US Airways Express brand for US Airways and is wholly owned by US Airways Group.
Sharp was the owner and President of Sharp Labs, Inc., a national Internet business located in Daytona Beach, Flor. From Nov. 1, 2006 through May 7, 2008, Sharp, using Sharp Labs, Inc. and the Internet web site, www.yourintheclear.com, conspired to defraud the Substance Abuse and Mental Health Services Administration (SAMHSA) of the United States Department of Heath and Human Services by defeating and obstructing the lawful governmental functions of SAMHSA in overseeing, monitoring and establishing scientific and technical guidelines for federal workplace drug testing programs, and standards for certification of laboratories engaged in urine drug testing for federal agencies and federally regulated industries, under the Federal Agency Drug‑Free Work Place Program. Hundreds of thousands of forensic workplace urine tests are done under the Federal Agency Drug‑Free Work Place Program for federal employees per year and millions of federal and federally regulated urine specimens are tested per year in SAMHSA certified labs. These tests include tests of federal employees in testing designated positions that cover national security and public safety positions.
During the period from Nov. 1, 2006 through May 7, 2008, Sharp, using Sharp Labs, Inc., sold over the Internet site, www.yourintheclear.com, the product, "Your in the Clear," which is a drug test powder drink mix, to customers throughout the United States and in the Western District of Pennsylvania, for the purpose of defeating federal, and federally regulated, employment drug urine tests overseen by SAMHSA for marijuana, cocaine and other controlled substances under Title 21 of the United States Code.
During the period of the conspiracy Sharp caused the site, www.yourintheclear.com, to claim that the "Your In The Clear" drink mix product works like magic and "abracadabra" the user passes his drug test: "Your In The Clear" drug test drink mix helps with instant detoxification of your body while your body contains those harmful trace marijuana, cocaine, etc., detectable metabolites. Get the help you need to pass your drug test quickly and safely with no gimmicks! Keep a bottle with you wherever you go. Keep one in your car. Keep one at your work. Our powdered detox simply gets mixed with a beverage and then you drink it and abracadabbra the cleansing begins in 5 minutes. Maximum cleansing occurs from about 1‑5 hours after used. Pass Your Drug Test Guaranteed!
Assistant United States Attorney Mary McKeen Houghton prosecuted this case on behalf of the government.
U.S. Attorney Hickton commended the Internal Revenue Service, Criminal Investigation; the Food and Drug Administration; the Federal Bureau of Investigation; and the Drug Enforcement Administration for the investigation leading to the successful prosecution of Sharp.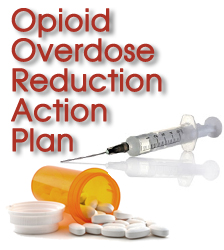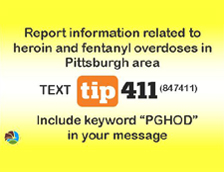 Protect yourself from fraud, and report suspected cases of financial fraud to local law enforcement.