Thief Sentenced For Multiple Guns Store Burglaries
FOR IMMEDIATE RELEASE
September 10, 2010
PITTSBURGH, Pa. ‑ A former resident of East Pittsburgh, Penn., has been sentenced in federal court to 72 months in prison followed by three years supervised release on charges of stealing firearms from one gun dealer and attempting to steal firearms from two other gun dealers, United States Attorney David J. Hickton announced today.
Chief United States District Judge Gary L. Lancaster imposed the sentence on Gerald Thomas Bandi, Jr., 31.
According to information presented to the court, Bandi and others conspired to steal guns from: Kaufman's Antique and Gun Shop in Aliquippa on July 22, 2007; Gander Mountain in Coraopolis on August 2, 2007; and Fazi Firearms in Plum Borough on Aug. 17, 2007. Bandi and his co‑conspirators unsuccessfully attempted to steal the guns from the first two stores by using a vehicle to attempt to rip the doors from the front of the stores. They succeeded in entering Fazi's by using a stolen car to smash through the front doors. The owner of Fazi's reported 30 firearms had been stolen from his business.
Prior to imposing sentence, Judge Lancaster considered many factors including the seriousness of the offenses, the defendant's role and Bandi's criminal record.
Assistant United States Attorney Ross E. Lenhardt prosecuted this case on behalf of the government.
Bandi's co‑defendant, Jason Keller, is scheduled for sentencing on Oct. 22, 2010, at 1:30 p.m.
U.S. Attorney Hickton commended the Bureau of Alcohol, Tobacco, Firearms and Explosives, the Pennsylvania State Police, the Plum Borough Police Department, the Wilkins Township Police Department, the Allegheny County Sheriff's Office, the Penn Hills Police Department, the Monroeville Police Department, and the North Versailles Police Department for the investigation leading to the successful prosecution of Bandi. Many other agencies aided the investigation including the Pittsburgh Bureau of Police, the Robinson Township Police Department, the Prince George's County (Maryland) Police Department, the Allegheny County Police Department, the East Pittsburgh Police Department, the Turtle Creek Police Department, the Independence Police Department, and the Allegheny County District Attorney's Office.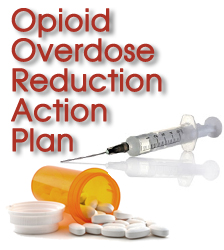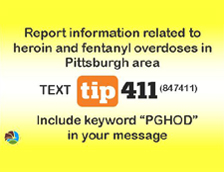 Protect yourself from fraud, and report suspected cases of financial fraud to local law enforcement.