Regional Gang Awareness Conference Unites Entities In Fight Against Violent Crime
FOR IMMEDIATE RELEASE
September 15, 2010
Federal, State, and Local Law Enforcement, Social Service Providers, Community Leaders meeting in Cranberry September 16‑17, 2010
PITTSBURGH, Pa. ‑ Hundreds of law enforcement officials, social service providers and community leaders from across Southwestern Pennsylvania will assemble this week to discuss the violent crime associated with gang activity in southwestern Pennsylvania. The fifth annual Regional Gang Awareness Summit will be held Thursday, Sept. 16, 2010, and Friday, Sept. 17, 2010, from 8:30 a.m. until 4 p.m., at the Regional Learning Alliance Center at Cranberry Woods, located at 850 Cranberry Woods Drive, in Cranberry Township.
The objective of the conference is to enhance partnerships toward effectively combating gangs and to develop methods of information sharing and case development. This year's topics include outlaw motorcycle gangs, white supremacists and hate groups, forensics of street gang shootings, strategies to reduce violence, and Pennsylvania gang trends.
The Regional Gang Awareness Conference is an example of how federal, state and local law enforcement agencies and community members can join together in the fight against gang violence. The various agencies participating in the summit may have different missions but share in the effort and responsibility to make communities safer.
Sponsoring agencies for the conference include: the United States Attorney's Office, Project Safe Neighborhoods, Bureau of Alcohol, Tobacco, Firearms and Explosives, United States Marshals Service, Pennsylvania State Police, Pennsylvania Commission on Crime and Delinquency, the Boys & Girls Clubs of Western Pennsylvania, the Pennsylvania National Guard Counterdrug Program, and the Middle Atlantic‑Great Lakes Organized Crime Law Enforcement Network.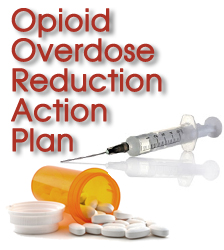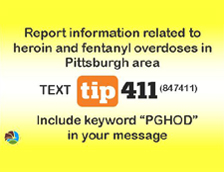 Protect yourself from fraud, and report suspected cases of financial fraud to local law enforcement.