Two Plead Guilty In Alien Harboring Scheme
FOR IMMEDIATE RELEASE
September 20, 2010
PITTSBURGH, Pa. ‑ A resident of Staten Island, N.Y., and of Aventura, Fla., pleaded guilty in federal court to charges of conspiracy to harbor aliens and money laundering, United States Attorney David J. Hickton announced today. The defendants also agreed to execute a $750,000 judgment to the United States.
Roman Litt, 65, of Staten Island, New York pleaded guilty to two counts before United States District Judge Terrence F. McVerry.
Alexander Litt, 46, of Aventura, Florida, pleaded guilty to two counts before United States District Judge Terrence F. McVerry.
In connection with the guilty plea, the court was advised that the Litts, through their company, ARRA Corporation, of Cincinnati, Ohio, conspired to furnish out-of-status alien employees to various hotels in the Cincinnati, Cleveland, Columbus, and Pittsburgh areas as housekeeping personnel between 1998 and 2006. The Litts received a kickback of $1.50 per hour per employee for hours worked. Agents estimate that over 100 such out-of-status aliens were employed in the Pittsburgh area alone by the Pittsburgh subsidiary of the company, Citiwide Management Group (CMG) and that, during peak season, the aliens worked up to 20 hours per day. While working for CMG, the aliens, typically from former Soviet countries, were forced to live together in rented housing chosen by CMG, for which they were required to pay the rent. The aliens were transported to and from the hotels in a company van, for which they paid a transportation fee.
Judge McVerry scheduled sentencing for Jan. 21, 2011, at 9:30 a.m. for Alexander Litt and at 10:30 a.m. for Roman Litt. The law provides for a total sentence of between five and 20 years in prison per count, fines of between $250,000 and $500,000 per count, or both. Under the Federal Sentencing Guidelines, the actual sentence imposed is based upon the seriousness of the offenses and the criminal history, if any, of the defendant.
Pending sentencing, the court continued the Litts on bond.
Assistant United States Attorney Margaret E. Picking is prosecuting this case on behalf of the government.
The Internal Revenue Service-Criminal Investigation Division; Immigration and Customs Enforcement (ICE); and the Office of Inspector General of the United States Department of Labor conducted the investigation that led to the prosecution of Roman and Alexander Litt.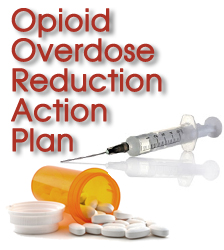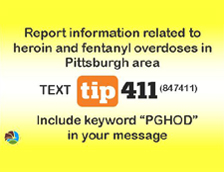 Protect yourself from fraud, and report suspected cases of financial fraud to local law enforcement.