22 Charged In Decade‑Long Cocaine Trafficking Conspiracy
FOR IMMEDIATE RELEASE
September 22, 2010
PITTSBURGH, Pa. ‑ Seventeen residents of California, four residents of Pennsylvania, one resident of Maryland have been indicted by a federal grand jury in Pittsburgh on charges of violating federal narcotics and money laundering laws, United States Attorney David J. Hickton announced today.
The three‑count indictment, returned on June 15, 2010, named the following:
Ruben M. Mitchell, 42, of Stockton, CA;
Tywan Staples, 40, of Oakland, CA;
Timothy White, 40, of Tracy, CA;
Kevin M. Alexander, 45, of Oakland, CA;
Eric A. Barnett, 40, of Oakland, CA;
Errick L. Bradford, 38, of Oakland, CA;
Anthony Bursey, 35, of Sacramento, CA;
Damon L. Collins, 44, of Antioch, CA;
Kenneth R. Douglas, 62, of Hayward, CA;
Calvin Expose, 65, of Oakland, CA;
Dennis Haenze, 55, of Pittsburgh, PA;
Rashene Hill, 35, of Frederick, MD;
Rejina Hughey, 38, of Modesto, CA;
Urian R. Jones, 34, of Duquesne, PA;
Earl Lamar, 36, of Pittsburgh, PA;
Anthony London, 52, of Oakland, CA;
Kenneth V. Michael, 42, of Stockton, CA;
Lamonte "Tony" Parker, 55, of Oakalnd, CA;
Herbert Platt, age 41, of Hercules, CA;
Roscoe Simpson, a/k/a Malik Mohammed, 36, of Oakland, CA;
Montel Staples, 41, of West Mifflin, PA; and
Todd White, 42, of San Jose, CA.
According to the indictment presented to the court, the defendants are charged with participating in a 10‑year‑long conspiracy to distribute cocaine and launder monetary instruments. Mitchell is charged in a separate count for attempting to possess 19 kilograms of cocaine in 2009.
Evidence presented in court established that on February 19, 2009, Mitchell attempted to smuggle 19 kilograms of cocaine in his carry‑on bag when he boarded a Pittsburgh‑bound Southwest Air flight in California. After realizing that the bag would not fit in the overhead baggage compartment, a flight attendant had Mitchell's bag placed in the cargo hold. Mitchell's bag was mistakenly unloaded during a layover at the Las Vegas International Airport. Mitchell continued on his way to Pittsburgh. Mitchell filed a lost‑baggage claim for the cocaine‑laden suitcase after arriving in Pittsburgh and learning that it had been unloaded during the layover.
In February of this year, Special Agents from the DEA and Internal Revenue Service-Criminal Investigation executed search warrants on residences located in California and the Pittsburgh area as part of the investigation.
Additional evidence presented in court revealed that Timothy White was one of primary sources of cocaine for the conspiracy. White employed a number of couriers who would who transport multiple kilograms of cocaine to the Pittsburgh area and then would travel back to California with money derived from the sale of the drugs. The evidence also showed that White had the ability to bypass airport security in order to transfer the cocaine to the couriers.
In August of 2009, DEA agents at the Cleveland International Airport seized approximately $234,000 in currency from luggage belonging to Todd White. An additional cash seizure occurred on Aug. 21, 2007, in the amount of $99,850.
The law with respect to all defendants, except Hughey, provides for a maximum total sentence of life imprisonment, a fine of $8,000,000.00, or both. With respect to Hughey, the law provides for a maximum total sentence of 20 years in prison and a fine of $500,000. Under the Federal Sentencing Guidelines, the actual sentence imposed would be based upon the seriousness of the offenses and the prior criminal history, if any, of the defendant.
Assistant United States Attorney Michael L. Ivory is prosecuting this case on behalf of the government.
The Drug Enforcement Administration and the Internal Revenue Service‑Criminal Investigation conducted the investigation leading to the indictment in this case conducted the investigation leading to the indictment in this case.
An indictment or information is an accusation. A defendant is presumed innocent unless and until proven guilty.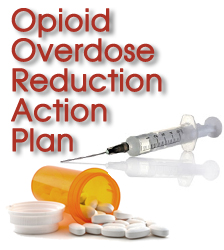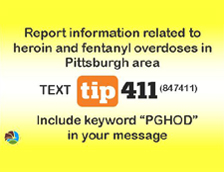 Protect yourself from fraud, and report suspected cases of financial fraud to local law enforcement.