Washington Women's Shelter Receives $249,000 Justice Grant To Provide Transitional Housing To Domestic Violence Victims
FOR IMMEDIATE RELEASE
September 23, 2010
PITTSBURGH, Pa. ‑ The Washington Women's Shelter has been awarded a $249,690 grant from the Office on Violence Against Women to provide transitional housing to victims of domestic violence, United States Attorney David J. Hickton announced today.
Transitional Housing Grant Number 2010‑WH‑AX‑0029 was awarded on Sept. 23, 2010, to the Washington Women's Shelter, Inc. (WWS), a non‑profit, victim services organization located in Washington, Pa. Since 1999, WWS has operated the Fresh Start transitional housing project, a secure living situation, counseling center and a network to community services for victims of domestic violence in Washington and Greene counties.
The Transitional Housing Assistance Grants for Victims of Domestic Violence, Dating Violence, Stalking, or Sexual Assault Program implements certain provisions of the Prosecutorial Remedies and Other Tools to End the Exploitation of Children Today Act (the PROTECT Act) and the Violence Against Women and Department of Justice Reauthorization Act of 2005. The primary purpose of the Program is to provide assistance to victims of domestic violence, dating violence, sexual assault, and stalking who are homeless or in need of transitional housing, or other housing assistance, including short‑term housing assistance and support services; and for whom emergency shelter services or other crisis intervention services are unavailable or insufficient.
With this initial award, WWS will provide transitional housing to domestic violence victims. WWS will add two additional transitional housing units, in rural Greene County, to their existing 12. Additionally the program, through a newly hired Case Manager, will allow for the provision of counseling designed to support and empower shelter residents who want to transition to the transitional housing program. WWS will offer or arrange group workshops for transitional housing clients on topics including parenting skills, resume development, employability, budgeting, interview techniques and assertiveness training. In collaboration with the Washington‑Greene County Job Training Agency, the WWS will provide employment counseling to all transitional housing services recipients in both counties.
For more information about this grant, contact the Office on Violence Against Women at 202‑307‑6026 and ask for the Outreach and communications Division.
The Office of Justice Programs (OJP) provides federal leadership in developing the nation's capacity to prevent and control crime, administer justice, and assist victims. OJP has seven components: the Bureau of Justice Assistance; the Bureau of Justice Statistics; the National Institute of Justice; the Office of Juvenile Justice and Delinquency Prevention; the Office for Victims of Crime; the Community Capacity Development Office, and the Office of Sex Offender Sentencing, Monitoring, Apprehending, Registering, and Tracking. More information about OJP can be found at http://www.ojp.gov.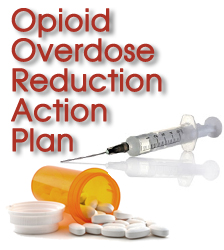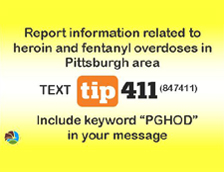 Protect yourself from fraud, and report suspected cases of financial fraud to local law enforcement.