Additional Defendants Charged in Heroin Trafficking Case
FOR IMMEDIATE RELEASE
August 5, 2011
PITTSBURGH, Pa. - Seventeen residents of the Pittsburgh area and one resident of Michigan have been indicted by a federal grand jury in Pittsburgh on charges of violating federal narcotics and money laundering laws, United States Attorney David J. Hickton announced today.
The three-count superseding indictment, returned on July14, 2011 and unsealed yesterday, named James Theodore Green a/k/a Stacks, 28, of Penn Hills, Pa.; Terrald Bennett a/k/a Bevy, 28, of Pittsburgh, Pa.; Richard Eugene Hutson a/k/a Old Head, 45, of Farmington Hills, Michigan; Robert S. Vaughns a/k/a Turk, 23, of Pittsburgh, Pa.; Bonita Bey a/k/a Khadijah a/k/a BoBo, 23, of Penn Hills, Pa.; Brandon Massie a/k/a Slimmy, 25, of Wilkinsburg, Pa.; Jose Hidalgo-Mendoza, 51, of Lemoyne, Pa.; Michelle Jimenez, 31, of Pittsburgh, Pa.; Tyson Barron, 23, of Swissvale, Pa.; Montez Freeman, 30, of Pittsburgh, Pa.; Daniel Butler, 21, of Pittsburgh, Pa.; Ronald L. Smith, 42, of Pittsburgh, Pa.; Tanisha Williams, 31, of McKees Rocks, Pa.; Michael Smithson, 27, of Pittsburgh, Pa.; Tyrone Sellers, 40, of Pittsburgh, Pa.; James Lawrence, 22, of Pittsburgh, Pa.; Devon Vaughns, 22, of Pittsburgh, Pa.; and James T. Green, Sr., 51, of Pittsburgh, Pa.
According to the superseding indictment, from in and around March 2009 and continuing thereafter to in and around April 2011, James Theodore Green, Bennett, Hutson, Robert Vaughns, Bey, Massie, Hidalgo-Mendoza, Jimenez, Barron, Freeman, Butler, Smith, Williams, Smithson, Sellers, Lawrence, and Devon Vaughns conspired to distribute and possess with intent to distribute one kilogram or more of heroin, and Bennett, Jimenez, James Theodore Green and James T. Green, Sr., conspired to commit money laundering.
The law provides for a maximum total sentence of not less than 10 years to life in prison, a fine of $10,500,000, or both. Under the Federal Sentencing Guidelines, the actual sentence imposed would be based upon the seriousness of the offense and the prior criminal history, if any, of the defendant.
Assistant United States Attorney Gregory J. Nescott is prosecuting this case on behalf of the government.
The Drug Enforcement Administration and the Internal Revenue Service - Criminal Investigation conducted the investigation leading to the indictment in this case.
An indictment is an accusation.  A defendant is presumed innocent unless and until proven guilty.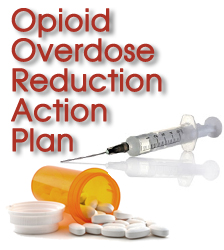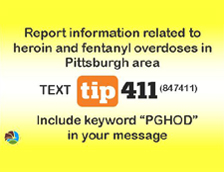 Protect yourself from fraud, and report suspected cases of financial fraud to local law enforcement.