Three Sentenced For Roles In Armed Robbery Of Ligonier Bank
FOR IMMEDIATE RELEASE
August 18, 2011
PITTSBURGH, Pa. - A resident of Pittsburgh and a resident of New Kensington, Pa., have been sentenced in federal court on their conviction of armed bank robbery. Additionally, a resident of Brooklyn, New York, has been sentenced in federal court on her conviction of misprision of a felony, in connection with armed bank robbery, United States Attorney David J. Hickton announced today.
Senior United States District Judge Alan N. Bloch sentenced Ricardo Brown, a/k/a Richard Anthony Brown, a/k/a Munch, 23, of Pittsburgh, Pa., to 131 months in prison followed by three years supervised release, Lyle McKenzie Haines Milner, a/k/a Lil Alfred, a/k/a Bubby, a/k/a L.A., 21, of New Kensington, Pa., to 84 months in prison followed by three years supervised release, and Rahil Rahman, 35, of Brooklyn, New York, to three years supervised release.
According to information presented to the court, on Aug. 6, 2008, the First Commonwealth Bank, 1506 Route 30, in Ligonier, Pa., was robbed by three people wearing motorcycle/paintball helmets and disguises.  The subsequent investigation revealed that on Aug. 4, 2008, Sarah Blair drove Rahil Rahman to the bank in order to find out information about the bank.  Sarah Blair then obtained information from Rahman regarding the bank.
On the morning of Aug. 6, 2008, Sarah Blair, Ricardo Brown, Lyle Milner and Michael Booker drove together to Lower Burrell, Pa., where Milner, while brandishing a gun, carjacked a minivan.  Milner then drove to a Dollar General Store located at 112 South Fairfield Street, Ligonier, Pa., and, while wearing a disguise, fired a shot into the front window in order to create a diversion for law enforcement.
A short time later, Blair, Brown and Booker entered the First Commonwealth Bank in Ligonier, while brandishing guns and yelling profanities, placed the tellers and a customer on the floor, and robbed the bank.  During the robbery, one of the robbers struck a teller on the head with their gun.  Following the robbery, Blair, Brown, Booker and Milner met at a predetermined location, where they had a rented limousine waiting, which drove the four of them to Herndon, Va..  Milner then rented a hotel room.  Later that day, Rahman flew from New York (where she lives) to Herndon where she met with Brown.
The following day, Blair and Brown returned to Ligonier in another rented limousine, and were involved in a traffic stop which resulted in their arrests.  A subsequent search of Brown, Blair and the limousine resulted in the seizure of a firearm, as well as several thousand dollars that had been taken from the bank.
Rahman provided information that was not candid during an FBI interview, as Rahman actually knew statements that had been made by Brown and Blair regarding their involvement in the bank robbery.  Rahman concealed that information from the FBI agents, and did not inform the authorities of all that she knew about the crime.
Assistant United States Attorneys Troy Rivetti and Almon S. Burke, Jr. prosecuted this case on behalf of the government.
U.S. Attorney Hickton commended the Federal Bureau of Investigation, the Ligonier Township Police Department, Ligonier Borough Police Department, New Kensington Police Department, Westmoreland County District Attorney's Office, Westmoreland County Crime Laboratory, Pennsylvania State Police Crime Laboratory and the Lower Burrell Police Department for the investigation leading to the successful prosecution of Brown, Milner, and Rahman.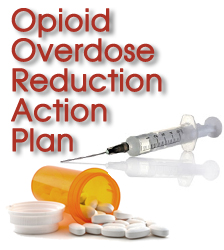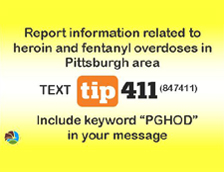 Protect yourself from fraud, and report suspected cases of financial fraud to local law enforcement.