Attorney General Recognizes District Employees
FOR IMMEDIATE RELEASE
December 9 , 2011
WASHINGTON - Assistant United States Attorneys Laura S. Irwin and Brendan T. Conway of the U.S. Attorney's Office in the Western District of Pennsylvania were two of 163 members of the Department of Justice recognized today by Attorney General Eric Holder and Executive Office for U.S. Attorneys (EOUSA) Director H. Marshall Jarrett at the 28th annual Director's Awards Ceremony today in Washington D.C.
The Western District of Pennsylvania was one of XX districts represented at the ceremony which was held in the Great Hall at the Robert F. Kennedy Department of Justice Building.
In his prepared remarks, Attorney General Holder told the awardees that they, "represent the very best that this Department has to offer" and that their "work embodies our ongoing commitment – not merely to win cases, but to do justice; to protect our fellow citizens; to empower the most vulnerable among us; and to uphold the rule of law."
"Each day the members of the US Attorneys' community go to work for the citizens of this country with one goal in mind – to do everything they can to protect the rights of all Americans," said EOUSA Director Jarrett.  "I am continually humbled by their resiliency, dedication, and unparalleled work ethic to accomplish this noble mission. Today's awardees exemplify what it truly means to be a patriot and it is an honor to recognize them for their extraordinary service."
Ms. Irwin was recognized for her superior work in United States v. Mitchell,--- F.3d ----, 2011 WL 3086952 (3d Cir. July 25, 2011) (en banc).  In Mitchell, the government appealed a district court decision that held that the provision of the DNA Fingerprint Act -- authorizing collection of DNA from those arrested but not yet convicted on federal charges -- was unconstitutional.  Ms. Irwin prepared three highly persuasive appellate briefs in connection with the appeal and then argued the case before all fourteen judges on the Third Circuit.  Ultimately, the Third Circuit agreed with the arguments that she presented on behalf of the United States and reversed the district court's decision, holding that pre-trial DNA collection under the DNA Fingerprint Act did not violate the Fourth Amendment. 
According to U.S. Attorney Hickton, "This case will have a substantial positive impact in ensuring accurate criminal investigations and prosecutions both of which are dependent upon accurately identifying the suspect."
Mr. Conway was recognized for bringing together law enforcement and regulatory agencies, under the banner of the Western Pennsylvania Mortgage Fraud Task Force (MFTF), to address the growing crime of mortgage fraud.  Over a three-year period, Mr. Conway has brought charges through indictment or information against more than 110 individuals, including appraisers, closing attorneys, mortgage brokers and home buyers, involving more than 2,500 properties and $500 million in fraudulent loans. He has successfully negotiated plea agreements with most of the offenders, won the conviction of seven defendants at trial, and obtained stiff prison sentences and millions of dollars in fines and restitution from the defendants.  The MFTF has more than 50 open investigations, many from information provided by industry insiders utilizing a specially established tip line.
U.S. Attorney Hickton added, "Under Brendan's leadership, the Mortgage Fraud Task Force is bringing offenders to justice, deterring future fraud, educating the public, and helping to ensure that mortgage loans are available through legitimate means at a fair interest rate."
EOUSA provides oversight, general executive assistance, and direction to the 94 United States Attorneys' offices around the country. For more information on EOUSA and its mission, visit http://www.usdoj.gov/usao.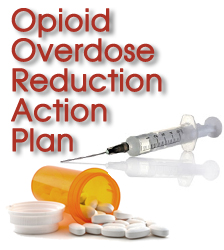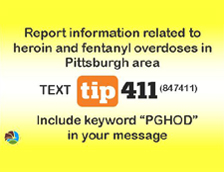 Protect yourself from fraud, and report suspected cases of financial fraud to local law enforcement.