Pittsburgh Man Pleads No Contest On Firearms Charge
FOR IMMEDIATE RELEASE
December 21 , 2011
PITTSBURGH, Pa. - A resident of Pittsburgh pleaded no contest in federal court to a charge of violating federal firearm laws, United States Attorney David J. Hickton announced today.
Ernest Thomas Harris, a/k/a Pickle, a/k/a Michael Young, a/k/a Michael Ford, 42, pleaded no contest yesterday to one count before United States District Judge Nora Barry Fischer.
In connection with the guilty plea, the court was advised that Harris was on video brandishing a loaded 40 S&W caliber semiautomatic Glock pistol at the Aces and Deuces bar located at 1400 Fifth Avenue in the Hill District section of Pittsburgh on June 1, 2011. Harris had been previously convicted of nine different felony charges at three cases in the Court of Common Pleas of Allegheny County and one case in the U.S. District Court for the Western District of Pennsylvania. The convictions were for charges involving stolen property, theft, drug dealing, threats and firearms. Federal law prohibits anyone who has been convicted of a crime punishable by more than one year from possessing ammunition or a firearm.
Judge Fischer noted that a date and time for sentencing would be announced.  The law provides for a total sentence of 10 years in prison, a fine of $250,000, or both.  Under the Federal Sentencing Guidelines, the actual sentence imposed is based upon the seriousness of the offense and the criminal history of the defendant.
Assistant United States Attorney Ross E. Lenhardt is prosecuting this case on behalf of the government and indicated that the defendant is facing a sentencing guideline range at or near the maximum sentence of 10 years.
The gun in this matter was matched by the Allegheny County Crime lab to the one used during the April 6, 2011, murder of 19 year-old Stephon Green in the Hill District. Of the persons allegedly present at the scene of the murder, three have been indicted federally on firearms charges. In addition to Harris, Kedron "Hoody" Turner faces a minimum of 15 years imprisonment as a result of his June 24, 2010 possession of a 9mm caliber firearm and Calvin "CK" Kane, III faces up to 10 years imprisonment as a result of his Feb. 25, 2011, possession of a 45 Auto caliber firearm.
Individuals with information on the murder of Stephon Green are asked to call the Pittsburgh Bureau of Police Homicide Section at 412-323-7161.
This case is being prosecuted under Project Safe Neighborhoods, a collaborative effort by federal, state and local law enforcement agencies, prosecutors and communities to prevent, deter and prosecute gun crime.
The Bureau of Alcohol, Tobacco, Firearms and Explosives and the Pittsburgh Bureau of Police conducted the investigation that led to the prosecution of Harris.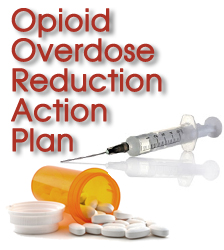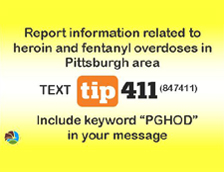 Protect yourself from fraud, and report suspected cases of financial fraud to local law enforcement.