Braddock Drug Dealer Pleads Guilty
FOR IMMEDIATE RELEASE
February 8, 2011
PITTSBURGH, Pa. ‑ A resident of Braddock, Pa., pleaded guilty in federal court on Feb. 7, 2011, to a charge of violating federal drug laws, United States Attorney David J. Hickton announced today.
Brian E. Wells, 34, pleaded guilty to one count before United States District Judge Joy Flowers Conti.
In connection with the guilty plea, the court was advised that his prosecution is part of an OCDETF investigation led by the FBI which focused on drug trafficking activity occurring within and around the Braddock area. The investigation was conceived to address gang‑ related violence and crime. The investigation, which utilized a Title III wiretap from January 2008 through September 2008, as well as surveillance, controlled drug purchases, and other investigative techniques, established the existence of a number of overlapping and interrelated drug distribution networks at work in the region. This indictment is concerned with the drug trafficking activities of one drug supplier and his associates. During the investigation, the drug supplier used a courier to transport cocaine from Texas to the Braddock area.
As such, the investigation revealed that the supplier is a major cocaine supplier to the Braddock area. Through the investigation, the supplier worked to obtain multi‑ kilogram quantities of cocaine from Houston, Texas, and transport them to Western Pennsylvania. For example, on April 17, 2008, the supplier and his courier were arrested en route to Houston with $217,000 in their vehicle. On June 11, 2008, the FBI tracked the courier en route from Houston to Western Pennsylvania, and coordinated his arrest in Columbus, Ohio. The courier had eight kilograms of cocaine in the vehicle at that time. The investigation revealed that another drug dealer was also a part of the drug distribution conspiracy.
The evidence includes the recorded calls between one drug dealer and Brian Wells on March 14, 2008, where they discuss their seven gram crack cocaine deal. Other calls involve Wells discussing drug deals with the supplier, including a July 1, 2008, deal where they negotiated for Wells to purchase nine ounces of cocaine for $7,500.
Judge Conti scheduled sentencing for June 6, 2011, at 2:00 p.m. The law provides for a total sentence of not less than five years and up to 40 years in prison, a fine of $2,000,000, or both. Under the Federal Sentencing Guidelines, the actual sentence imposed is based upon the seriousness of the offense and the criminal history, if any, of the defendant.
First Assistant United States Attorney Soo C. Song and Assistant United States Attorney Ross Lenhardt are prosecuting this case on behalf of the government.
Due in part to allegations that Wells was selling drugs from a candy store pending trial, Wells was taken into custody after his guilty plea.
The Federal Bureau of Investigation Greater Pittsburgh Safe Streets Task Force (GPSSTF), the Allegheny County District Attorney's Violent Crime and Firearm Task Force (VCFTF), which is comprised of investigators from the Allegheny County Sheriff's Department, the City of Pittsburgh Bureau of Police, and the Allegheny County District Attorney's Office conducted the investigation that led to the prosecution of Wells.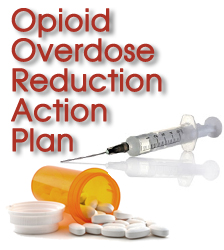 Western District of Pennsylvania
honors October 2014 as
National Domestic Violence
Awareness Month

If you or someone you know
has been a victim of domestic violence please contact the
National Domestic Violence
Hotline at:

1.800.799.SAFE(7233)
1.800.787.3224(TTY)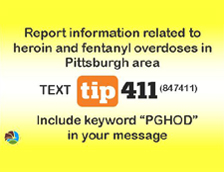 Protect yourself from fraud, and report suspected cases of financial fraud to local law enforcement.