Beechview Man Sentenced To 14 Years In Prison For Running Large Scale Heroin Trafficking Ring
FOR IMMEDIATE RELEASE
February 25, 2011
PITTSBURGH, Pa. ‑ A resident of Pittsburgh, Pa., has been sentenced in federal court to 14 years imprisonment on his conviction of violating federal narcotics laws, United States Attorney David J. Hickton announced today.
Chief United States District Judge Gary L. Lancaster imposed the sentence on Byron Rice, 31.
According to information presented to the court, in September 2005, Rice recruited a group of men to assist him in a large‑ scale heroin trafficking ring. Rice led the group on weekly, or twice­weekly, car trips to Elizabeth, New Jersey, where Rice purchased bulk quantities of raw, or uncut, heroin. Rice then would rent hotel rooms in the Pittsburgh area, where the men would spend a day or more packaging the heroin into individual "stamp bags" for sale in Western Pennsylvania. Each shipment would yield a minimum of 10,000‑ 20,000 bags of heroin, depending on how it was packaged. Rice then distributed the heroin to his network of street dealers.
On Dec. 12, 2005, agents conducted a canvass of witnesses at the Extended Stay Suites in Carnegie, Pa., following the murder of Pennsylvania State Police Trooper Joseph Pokorny outside the hotel. The investigation led to the discovery of a large quantity of heroin and packaging material inside Room 315, a room Rice had rented the previous day. Nearly a half‑ pound of uncut heroin, about 30,000 unused stamp bags, 1,200 filled stamp bags, scales, and packaging materials were seized.
Assistant United States Attorney Gregory J. Nescott prosecuted this case on behalf of the government.
U.S. Attorney Hickton commended the Pennsylvania State Police and the Drug Enforcement Administration for the investigation leading to the successful prosecution of Rice.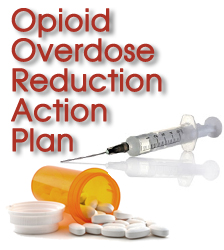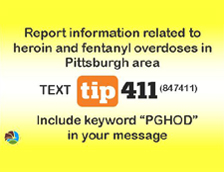 Protect yourself from fraud, and report suspected cases of financial fraud to local law enforcement.