Washington County Man Convicted In Fraudulent Loan Scheme
FOR IMMEDIATE RELEASE
June 29, 2011
PITTSBURGH, Pa. ‑ After deliberating for one hour, a federal jury of four men and eight women found Kenneth McGavitt guilty of two counts of mail fraud, United States Attorney David J. Hickton announced today.
McGavitt, 58, of Washington, Pa., was tried before United States District Judge Arthur J. Schwab in Pittsburgh.
According to Assistant United States Attorney Brendan T. Conway, who prosecuted the case, the evidence presented at trial established that McGavitt participated in a scheme to defraud a lender in connection a $3,000,000 commercial loan. The loan was collateralized by a building that the defendant owned in Donegal, Pa. The defendant made false representations to the lender about the amount of lease a tenant in that building was paying. In addition, the defendant presented the lender with a forged amendment to a lease agreement and other fraudulent documents.
Judge Schwab scheduled sentencing for Nov. 4, 2011. The law provides for a total sentence of 40 years in prison, a fine of $500,000, or both. Under the Federal Sentencing Guidelines, the actual sentence imposed is based on the seriousness of the offenses and the criminal history, if any, of the defendant.
The Mortgage Fraud Task Force conducted the investigation that led to the prosecution of McGavitt. The Mortgage Fraud Task Force is comprised of investigators from federal, state and local law enforcement agencies and others involved in the mortgage industry. Federal law enforcement agencies participating in the Mortgage Task Force include the Federal Bureau of Investigation; the Internal Revenue Service - Criminal Investigation; the United States Department of Housing and Urban Development, Office of Inspector General; the United States Postal Inspection Service; and the United States Secret Service. Other Mortgage Fraud Task Force members include the Allegheny County Sheriff's Office; the Pennsylvania Attorney General's Office, Bureau of Consumer Protection; the Pennsylvania Department of Banking; the Pennsylvania Department of State, Bureau of Enforcement and Investigation; and the United States Trustee's Office.
Mortgage industry members with knowledge of fraudulent activity are encouraged to call the Mortgage Fraud Task Force at (412) 894-7550. Consumers are encouraged to report suspected mortgage fraud by calling the Pennsylvania Attorney General's Consumer Protection Hotline at (800) 441-2555.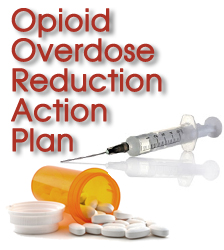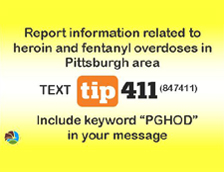 Protect yourself from fraud, and report suspected cases of financial fraud to local law enforcement.