Brooklyn Man Sentenced To Prison For Harboring Aliens, Money Laundering And Tax Evasion
FOR IMMEDIATE RELEASE
March 3, 2011
PITTSBURGH, Pa. ‑ A resident of Brooklyn, New York, has been sentenced in federal court to 51 months in prison followed by three years supervised release on his conviction of conspiracy to harbor aliens, money laundering, and tax evasion, United States Attorney David J. Hickton announced today.
United States District Judge Terrence F. McVerry imposed the sentence on Yaroslav Rochniak, a/k/a Slava, a/k/a Jerry, 53, of New York, NY.
According to information presented to the court, Rochniak was the President of Citiwide Management Group (Citiwide), the Pittsburgh subsidiary of a company which supplied housekeeping staff to Pittsburgh‑area hotels. Over100 of the employees provided were out‑of‑status aliens who had initially entered the United States legally, but had either overstayed the term limits of their visas or were not authorized to work in the United States under the terms of their visas. Thus, they had illegally remained in the United States. Most of the aliens were citizens of former Soviet bloc countries. Rochniak and his co‑conspirators made kickbacks of $1.50 per hour per employee to ARRA Corporation, the parent company in Cincinnati. Citiwide housed the employees in company‑leased apartments, often up to eight aliens, typically strangers, in a two‑bedroom apartment. They also transported the employees to and from the hotels, charging the aliens both rent and transportation fees.
The aliens' first two weeks' wages were retained by the company as a security deposit, which the company kept as a penalty if the employees did not work at least six months. Citiwide paid no overtime or benefits and failed to pay taxes on the employees' wages, resulting in a tax loss of $1.5 million. In addition, the parent company maintained offices in Cleveland and Columbus, Ohio. Rochniak was also in charge of the Cleveland branch of the company during part of the conspiracy.
Prior to imposing sentence, Judge McVerry stated that it was hard to imagine how Rochniak, himself an immigrant, could have involved himself in this scheme.
"Today's sentencing underscores the consequences facing employers who exploit illegal alien labor and violate our nation's laws," said John P. Kelleghan, special agent in charge of ICE HSI in Philadelphia. "Companies that use illegal alien workers to gain an economic advantage over their competition must understand that HSI will investigate and bring them to justice for those unlawful practices."
Assistant United States Attorney Margaret E. Picking prosecuted this case on behalf of the government.
U.S. Attorney Hickton commended the Internal Revenue Service‑Criminal Investigation Division; Immigration and Customs Enforcement (ICE); and the Office of Inspector General of the United States Department of Labor for the investigation leading to the successful prosecution of Rochniak.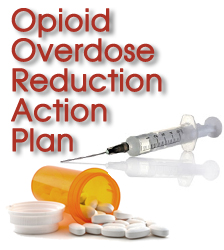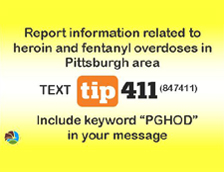 Protect yourself from fraud, and report suspected cases of financial fraud to local law enforcement.