Federal And State Officials Hold Training Conference On Criminal Enforcement Of Oil And Natural Gas Extraction In The Marcellus Shale
FOR IMMEDIATE RELEASE
May 25, 2011
STATE COLLEGE, Pa. ‑ Federal and state law enforcement officials concluded a conference today aimed at educating the Pennsylvania and regional law enforcement community on the process of natural gas extraction from the Marcellus Shale formation and the potential impacts on the communities where it is prevalent.
The two‑day Marcellus Shale Law Enforcement Training Conference ‑ attended by more than 200 federal, state, and local law enforcement officers, prosecutors, and environmental officials from Pennsylvania, New York, West Virginia, and Ohio‑was hosted by the U.S. Department of Justice Environmental and Natural Resources Division and the United States Attorneys for the Eastern, Western and Middle Districts of Pennsylvania.
The conference focused on potential environmental impacts and law enforcement issues arising from the rapid expansion of natural gas extraction in the Marcellus Shale region. It was also intended to strengthen communication and coordination among federal, state and local law enforcement.
"As a result of innovations like hydraulic fracturing and directional drilling, oil and gas extraction is occurring with increasing frequency in certain concentrated regions across the nation, including the Marcellus Shale region," said Ignacia S. Moreno, Assistant Attorney General for the Environment and Natural Resources Division at the Department of Justice. "Exploration of sources of domestic energy is vital to the national interest. In doing so, we must ensure that all laws intended to protect human health, sources of drinking water, wildlife and the environment are well understood and enforced to mitigate any potential adverse effects."
Peter J. Smith, United States Attorney for the Middle District of Pennsylvania noted that he and the United States Attorneys from the Eastern and Western Districts of Pennsylvania stated that, "Federal, state and local law enforcement must work together to protect, most diligently the public health, the environment that we are all part of and the communities that we live in from the harmful byproducts of rapid industrial development and social change. The conference presents us with a great opportunity to launch this joint effort."
According the U.S. Department of Energy, it is projected that shale gas from formations like the Marcellus Shale will comprise over 20 percent of the total U.S. gas supply by 2020. The Marcellus, a naturally occurring shale formation deep below the Earth's surface, is located mostly in Pennsylvania, New York, West Virginia and Ohio.
The conference provided attendees with an overview of natural gas extraction activities and the state and federal requirements that companies and their subcontractors must follow to ensure that workers, the public and the environment are not put at risk. Conference topics ranged from environmental and financial crimes, first response measures, wastewater disposal, heavy truck enforcement, as well as state and local law enforcement issues.
The Marcellus Shale Law Enforcement Training Conference was supported by the U.S. Environmental Protection Agency (EPA)Criminal Investigations Division, the Federal Bureau of Investigation, Internal Revenue Service Criminal Investigation, Pennsylvania Office of the Attorney General, Pennsylvania District Attorney's Association, Pennsylvania State Police, Pennsylvania Chiefs of Police Association, U.S. Department of Transportation Office of Inspector General, U.S. Fish and Wildlife Service, the U.S. Department of Justice Environmental Crimes Section, Penn State Marcellus Center for Outreach and Research, Lycoming County Department of Public Safety, and the Middle Atlantic‑Great Lakes Organized Crime Law Enforcement Network (MAGLOCLEN).
In addition to training sessions by law enforcement and environmental officials, the conference also included presentations by the Marcellus Shale Coalition, the Marcellus Center for Outreach & Research Penn State University, and the Sierra Club.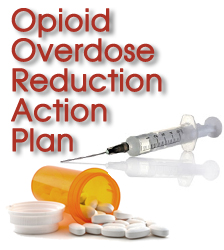 Western District of Pennsylvania
honors October 2014 as
National Domestic Violence
Awareness Month

If you or someone you know
has been a victim of domestic violence please contact the
National Domestic Violence
Hotline at:

1.800.799.SAFE(7233)
1.800.787.3224(TTY)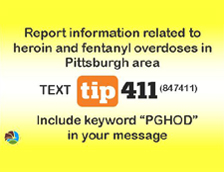 Protect yourself from fraud, and report suspected cases of financial fraud to local law enforcement.