Washington County Company Fined For Illegally Dispensing Diet Pills
FOR IMMEDIATE RELEASE
November 3 , 2011
PITTSBURGH, Pa. - Mail Meds, Inc., of Washington, Pa., pleaded guilty and was sentenced in federal court on a charge of illegally dispensing controlled substances, United States Attorney David J. Hickton announced today.
Mail Meds, Inc., pleaded guilty to one count before United States District Judge David S. Cercone.
In connection with the guilty plea, the court was advised that Mail Meds, Inc., was incorporated in April 2006 and is a Pennsylvania corporation with its primary offices on Jefferson Road, in Washington, Pa. The corporation opened business on June 29, 2006, and closed on Oct. 13, 2006, when the Drug Enforcement Administration executed a search warrant.  The investigation revealed that Mail Meds, Inc., associated itself with a clearing house that connects (1) internet sites that advertise the sale of diet pills which require a prescription written by a physician; (2) physicians who write prescriptions for hundreds of "patients" seeking the diet pills through the internet sites; and (3) pharmacies that fill these prescriptions.  The clearing house collected monies from diet pill customers. The monies were used to pay the clearing house, the web site owners, the physicians and the pharmacies.
The physicians did not have face to face meetings with the diet pill customers, and did not perform a physical examination, medical tests, review medical records or do anything to establish a patient-physician relationship.  Therefore, the diet pill prescriptions were not issued in the usual course of professional practice and were not issued for a legitimate medical purpose.
Mail Meds, Inc., through its pharmacists and employees, filled an average of 1,600 prescriptions per day.  These diet pill prescriptions were sent by Mail Meds, Inc., to persons throughout the United States.  The prescriptions were written mostly by four physicians.  The physicians were not licensed in all of the states, but each did have a current medical license and Drug Enforcement Administration registration number that permits a physician to prescribe a controlled substance. On a per day basis each physician wrote hundreds of prescriptions. The huge number of prescriptions made it clear to Mail Meds, Inc., that there could not have been proper physician-patient relationships with just four doctors, and that the prescriptions were not issued in the usual course of professional practice, and were not issued for a legitimate medical purpose.
The investigation also included the seizure of $278,070.62. As part of the guilty plea, those monies were forfeited to the United States.  Judge Cercone also imposed a fine of $75,000 and a $400 special assessment upon Mail Meds, Inc.
Assistant United States Attorney Nelson P. Cohen prosecuted this case on behalf of the government.
The Drug Enforcement Administration conducted the investigation that led to the prosecution of Mail Meds, Inc.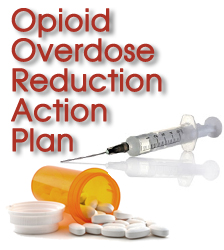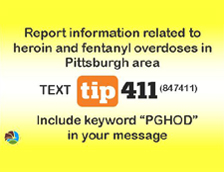 Protect yourself from fraud, and report suspected cases of financial fraud to local law enforcement.